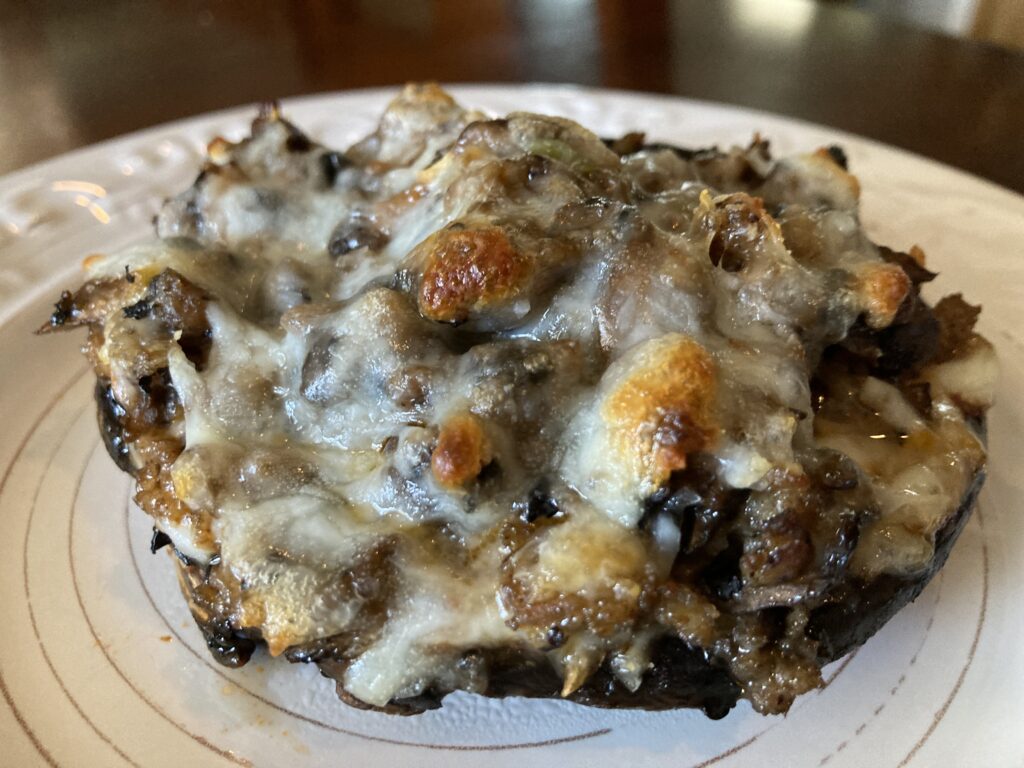 These stuffed portabellas are chucked full of sausage and cheese. Deliciously seasoned with tomato and basil seasoning.
Here's what you'll need.
2 large portabella mushrooms
3/4 cup ground sausage
1 green onion chopped
Tomato/basil seasoning or pizza seasoning to taste
Catsup
3/4 mozzarella cheese more if needed
Select large, deeply rounded mushrooms. Remove stems and grind them in a food chopper.
Using a spoon scoop fins out each mushroom, mix with chopped stems and set aside.
Brown the sausage and onions together. Sprinkle with a bit of mozzarella and stir. Set aside.
Spray a cookie sheet with olive oil. Place mushrooms cavity side down on sheet. Spray tops with olive oil. Bake in pre-heated 350 degree oven for 10 minutes. Remove from oven and let mushrooms rest on paper towel for a few minutes to absorb moisture.
Return to cookie sheet. Brush the inside of each mushroom with catsup and sprinkle with seasonings and a little of the cheese. Spoon in the sausage filling. Top with mozzarella and return to oven for 10-20 minutes. Check after 10 minutes. Mushrooms should be tender but still firm.