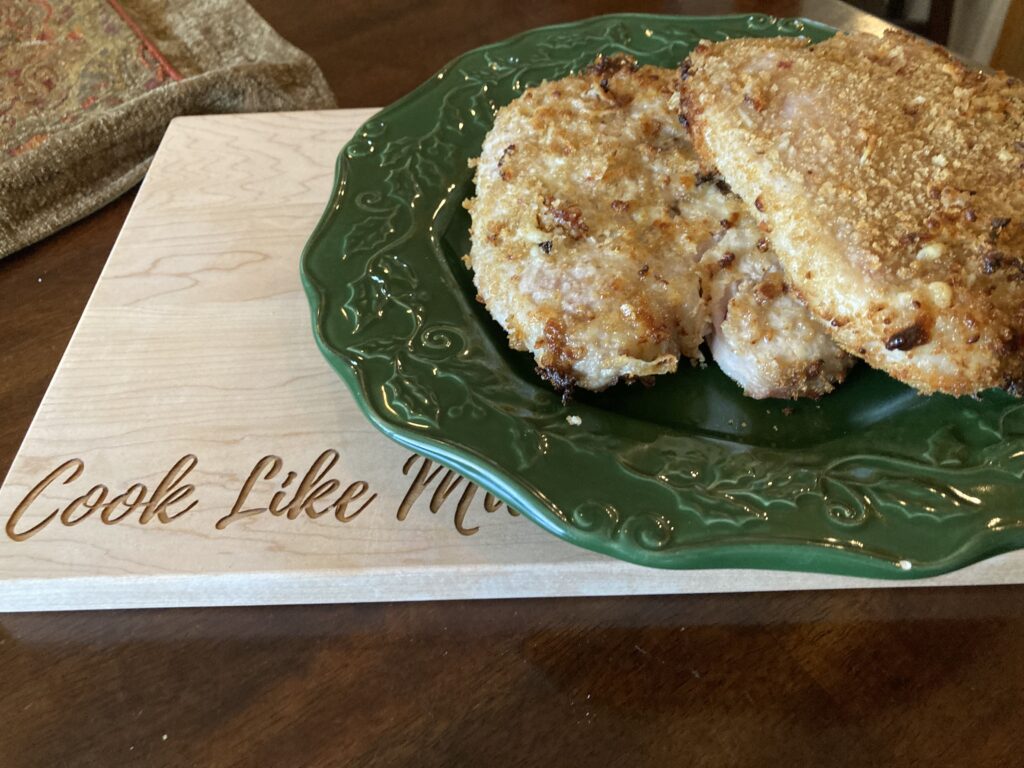 These chops have a crispy cheese coating and are juicy and tender inside.
Here's what you'll need.
2 bone in pork chops
olive oil
1/3 cup panko
1/3 cup fresh grated parmesan cheese
1 teaspoon spicy sea salt
Pre-heat airfryer at 400 degrees.
On a dinner plate mix together panko, cheese and spicy sea salt.
Liberally coat the chops with olive oil. Coat each chop in the panko/cheese mixture. Air fry for 6 minutes, turn chops and repeat for an additional 6 minutes.Delicious!
TIP:
If you don't have an airfryer you can use a conventional oven. 375 degrees on a baking sheet that is sprayed with non-stick spray for 45 minutes-1 hour.