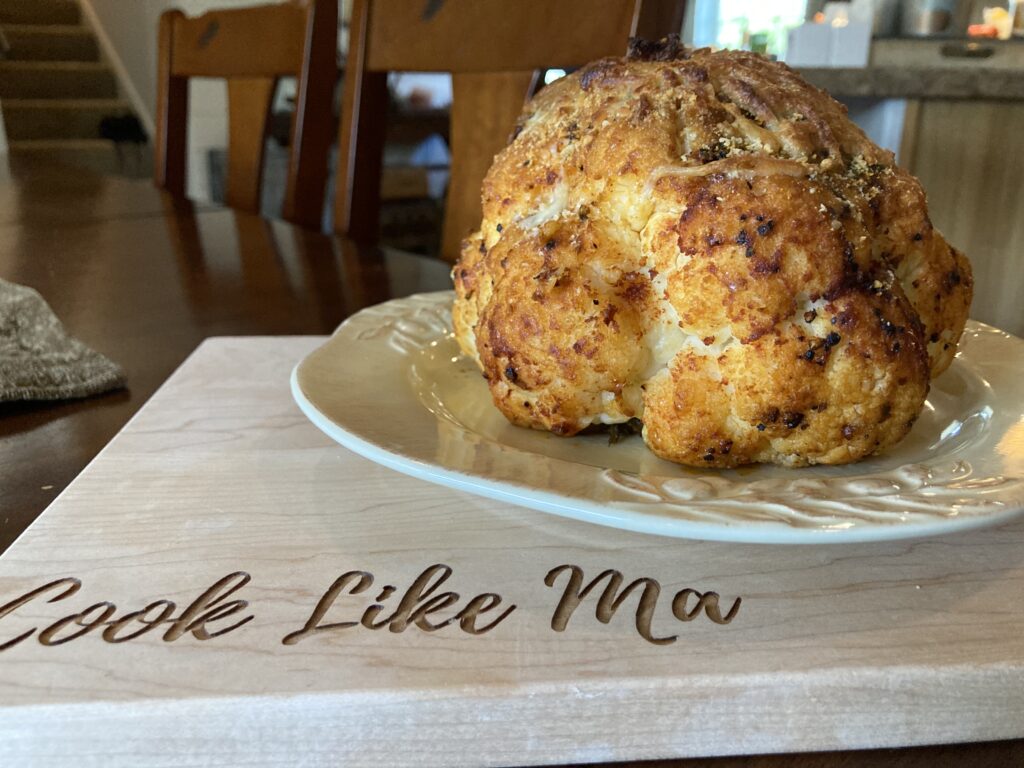 This takes a little time but doesn't require constant attention. Its a great side dish. And, its healthy! Who knew good for you could taste so good???
Here's what you'll need.
1 small cauliflower
kosher salt
water
olive oil
smokey paprika
jarred Parmesan cheese
shredded mozzarella
Remove green leaves and stem from cauliflower. Fill a large kettle with water and kosher salt. Bring to a boil. Place cauliflower head in water stem side up. Let it boil for about 5 minutes.
Remove cauliflower from water and transfer to a paper towel lined tray and allow to cool enough to handle.
Using your hands, liberally coat cauliflower with olive oil. Using same method repeat with paprika and cheeses.
Place cauliflower stem side down in a baking dish that is sprayed with non-stick spray. Spritz the top with olive oil. Cover with aluminum foil and roast in a 350 degree pre-heated oven for 30 minutes. Remove foil. Spritz with a little more olive oil and return to oven for another 45 minutes until tender.
Transfer to a serving dish. Slice like a loaf of bread.
TIPS:
There are no measurements listed. just coat the cauliflower liberally.