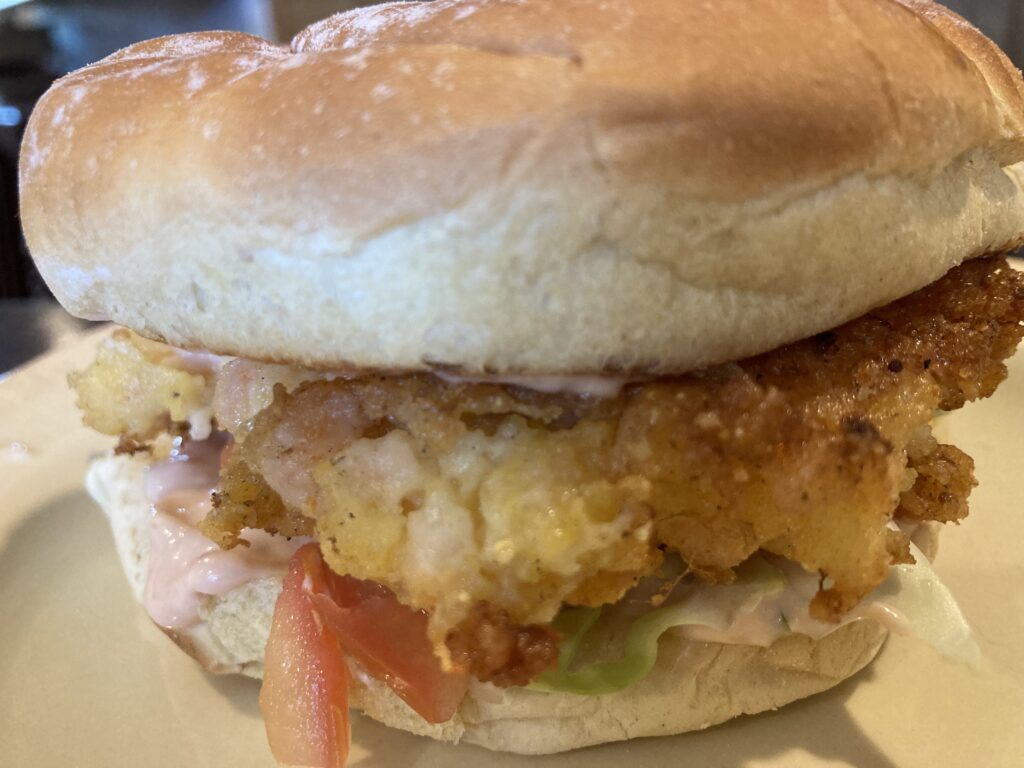 These sandwiches are far better than using frozen shrimp burger patties.
Here's what you'll need for the Patties.
2 1/2 cups fresh or frozen tiny salad shrimp
1 large egg whipped
1/4 cup flour
1/4 cup stoneground cornmeal
1 green onion chopped
salt and pepper
water to thin if needed
Vegetable oil for frying
Chop the shrimp into smaller pieces. Set aside.
In a mixing bowl mix egg, cornmeal, flour, onion and a little salt and pepper. Mix well and stir in shrimp. If batter is to thick add a little water to thin.
Heat oil in a skillet on medium high heat. Divide batter into 4 equal portions. Spoon one at a time into hot oil and shape patty with back of spoon. Cook until brown on bottom and turn over to brown top side. Transfer to paper towel lined plate.
Sauce
Mix together 1/2 cup real mayonnaise, 1-2 tablespoons catsup, 1 teaspoon sweet pickle relish and a dash of lemon juice.
Build your sandwiches.
Toast the buns and then spread both slices of bun with sauce.
Place prepared shrimp patty on bun and top with chopped tomatoes and chopped green cabbage. – Delicious!