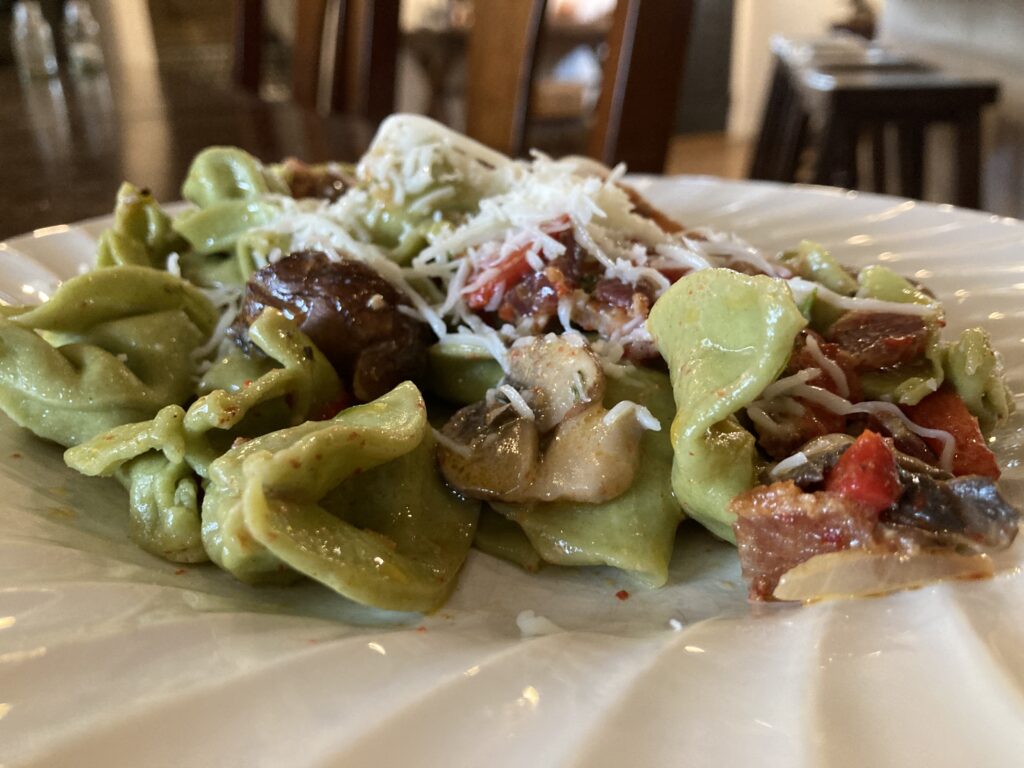 This dish is quick, simple and delicious.
Here's all you'll need.
1 package spinach tortellini
olive oil and water
1/4 cup butter
8-10 sliced crimini mushrooms
1 small shallot sliced
1 roasted red pepper diced
Fresh cut basil cut in tiny pieces. Stems removed.
3 pieces of crisp cooked bacon chopped
Sea salt to taste
Fresh parmesan cheese shredded
Prepare pasta according to package directions.
Melt butter in a large sauce pan. Add all ingredients except cheese and sauté until tender.
Blend sauce with pasta and garish with Parmesan.