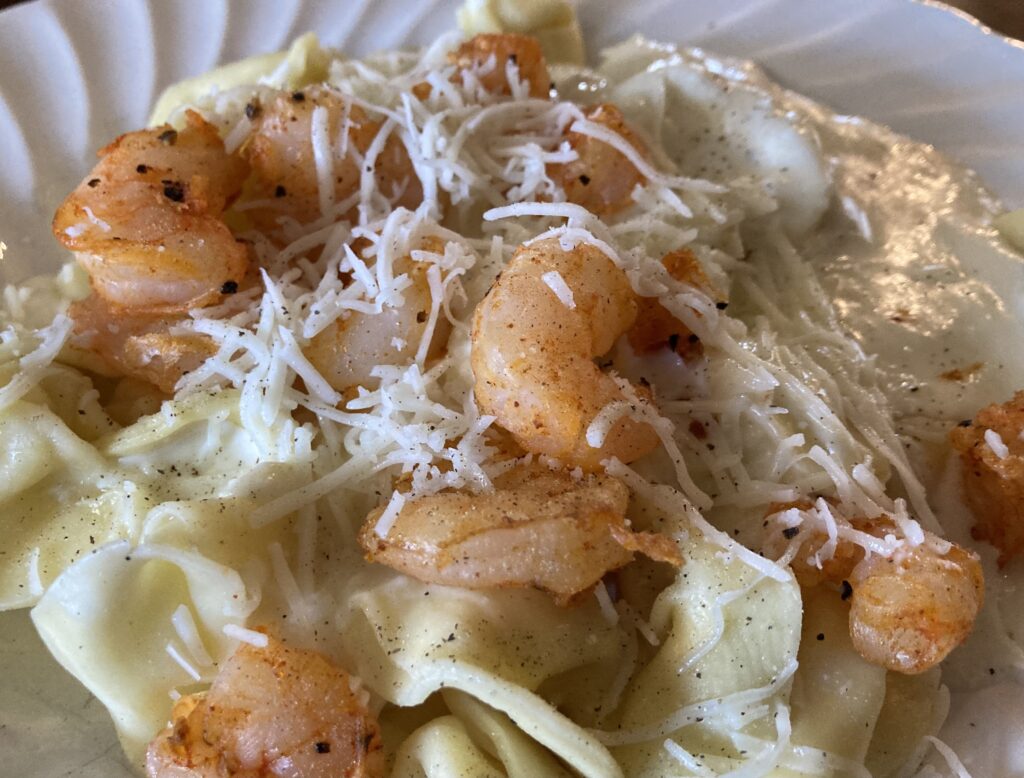 Winner Winner!!
Homemade Alfredo Sauce is quick and easy to make. It's way better than jarred sauce.
Heres what you'll need.
1 bag 40 count cleaned and cooked shrimp
1 package Buitoni brand tortellini
Olive oil
Fresh ground sea salt
Corse black pepper
1/4 teaspoon smokey paprika
1 cup heavy cream plus extra to thin sauce
6 tablespoons real butter
1/2 teaspoon chopped garlic
1 1/2 cups fresh grated parmesan cheese
Pat shrimp dry with a paper towel. Spritz with olive oil and sprinkle with sea salt, pepper and paprika. Place in a pre-heated air fryer at 400 degrees for 4 minutes. Turn once during cooking.
Prepare tortellini according to package directions.
Make the sauce last and serve immediately over tortellini. Top with shrimp and fresh grated parmesan cheese.
Sauce
In a sauce pan bring cream and butter and garlic to a gentle boil. Stir in cheese and stir until cheese melts.
Add a little more cream if sauce is too thick.
Tip
If you don't have an air fryer you can brown the shrimp in a sauté pan.