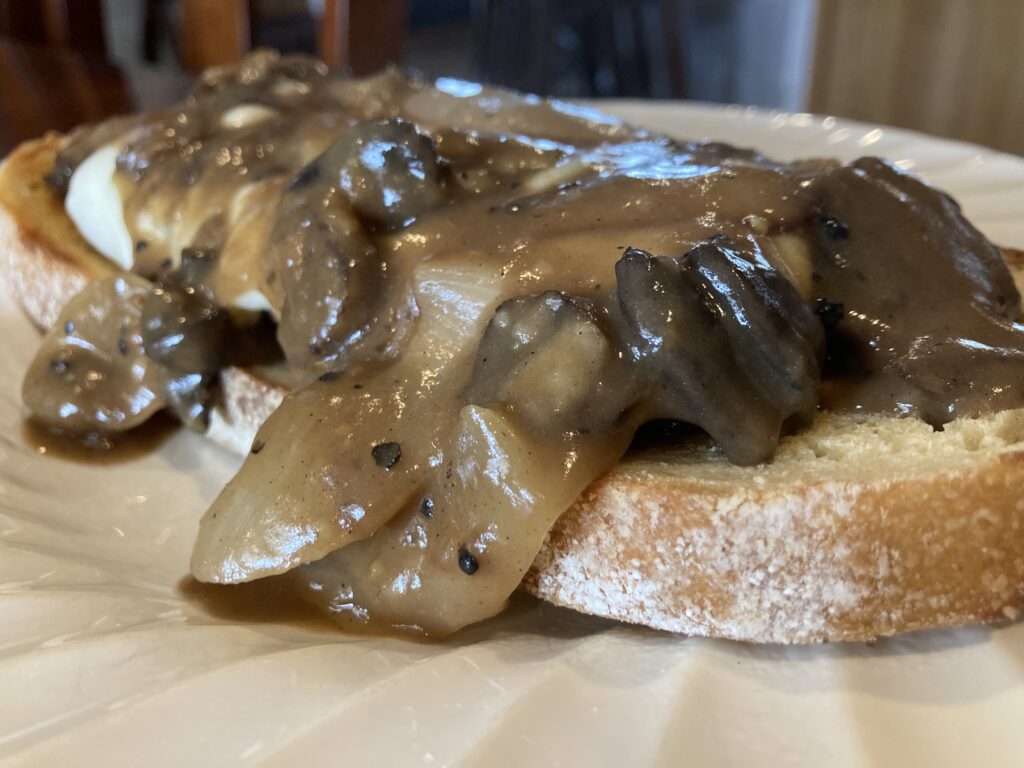 This burger is rich and juicy snd bursting with smokey flavor.
Heres what you'll need .
1/2 pound lean hamburger
4 slices smokey provolone cheese
fresh ground sea salt
coarse black pepper
sliced white onion
sliced crimini mushrooms
2 tablespoons butter
flour
1 1/2 cup beef broth
liquid smoke to taste
2 slices of sourdough bread
2 tablespoons melted butter
Melt butter in small cast iron skillet and sauté desired amount of sliced onions and mushrooms until tender. Sprinkle with enough flour to coat and stir in broth. Simmer on low to thicken. Season to taste with salt, pepper and liquid smoke.
Form two oblong beef patties. Sprinkle with salt snd pepper. With gas grill set on high sear each side of the patties. Turn heat to medium and grill for six minutes on each side.
When burgers are done turn off grill, place 2 slices of cheese on each patty. Shut the grill lid to allow cheese to melt .
Brush bread with melted butter and toast in a toaster oven or under broiler.
To assemble place each patty on a toasted bread slice and top with gravy. Delicious!