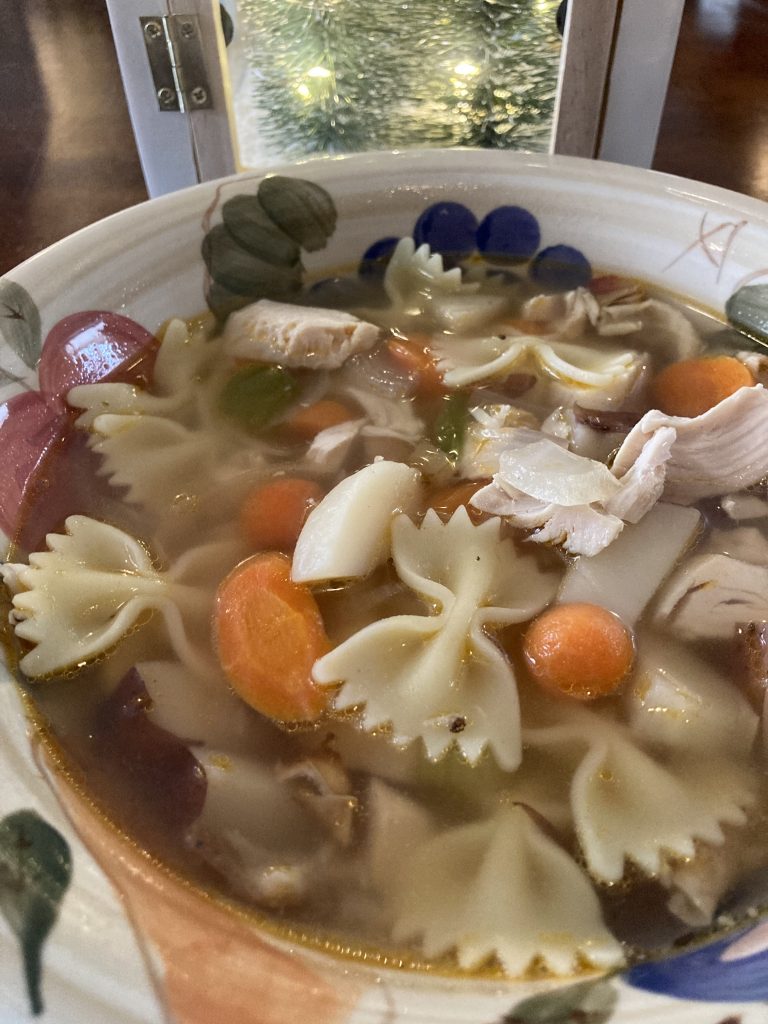 Sometimes the best soups come from leftovers.
For this one I used left over rotisserie chicken and veggies from the fridge.
Here's what I used.
Chicken cut in small pieces
2 left over roast potatoes cut in small pieces
1 parsnip cubed
10 baby carrots cut into tiny pieces
1/2 white onion diced
1 celery stock diced
1/2 green bell pepper diced
Water to cover
1 box chicken broth
1 tablespoon smokey paprika
Fresh ground sea salt and coarse black pepper to taste
2 cups bow tie pasta

Put all ingredients except pasta in a large kettle and bring to a boil. Reduce heat and simmer until vegetables are tender.
In a separate kettle prepare pasta according to package directions. Drain and add to the soup.

TIP:
Use it whatever veggies you like. Don't be afraid to experiment with flavors.
Use any pasta you like.