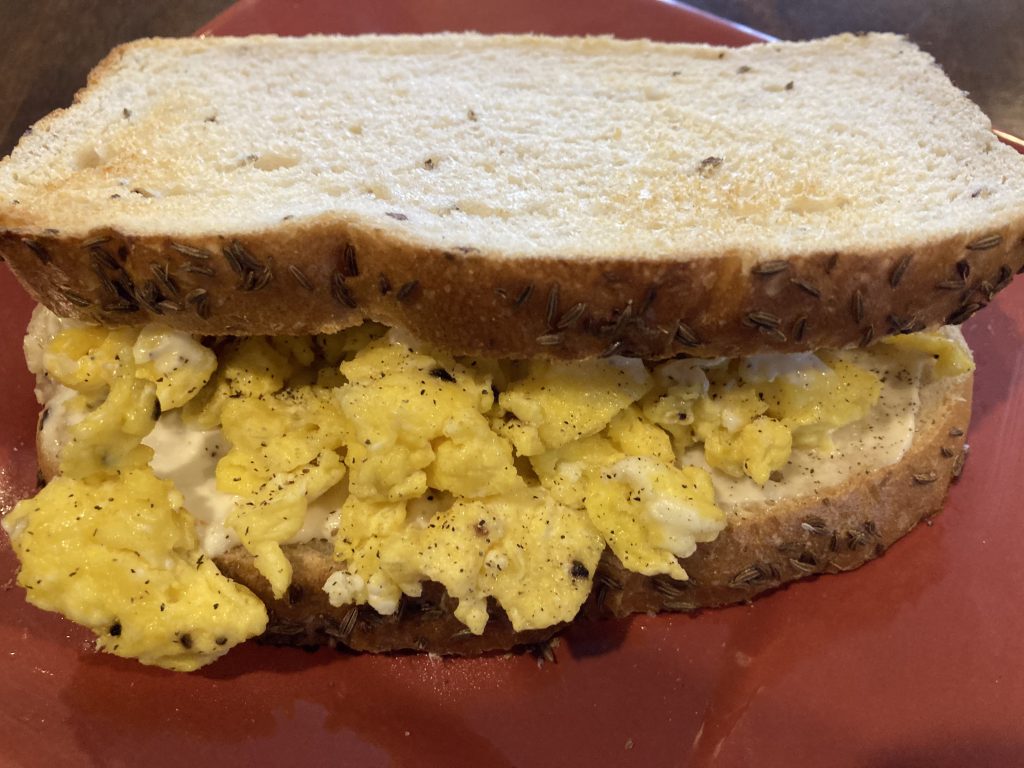 Sometimes we just need an old fashioned sandwich. It doesn't have to be fancy to be delicious.
For this sandwich I used rye seed crusted sourdough bread. So Good!
Here is what you'll need.
5 large eggs whipped
1 tablespoon real butter
4 slices sourdough bread
Real Mayonnaise
Fresh ground sea salt
Coarse ground pepper
On medium high heat melt butter in a non-stick sauté pan. Using a wire whisk whip the eggs and pour into the melted butter and stir and cook on medium high heat until scrambled and set. Season to taste with salt and pepper. Set aside.
Lightly toast the bread and spread with desired amount of mayonnaise. Spoon eggs on the bread and top with second bread slice.

Makes 2 large sandwiches.