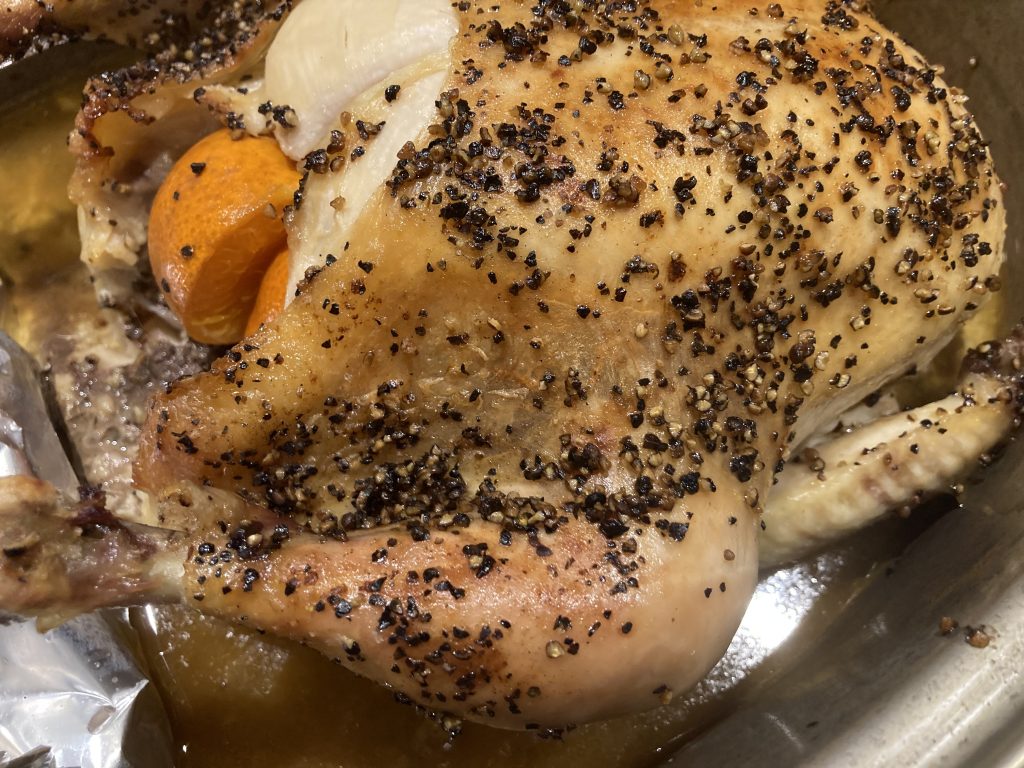 This simple and delicious Roast Chicken is juicy on the inside and golden brown on the outside.

Remove giblets from the chicken cavity. Rinse the cavity with warm water. Pat the bird dry with a paper towel. Drizzle outside of the bird with olive oil and using your hands coat the chicken with oil. Season all sidedness off the bird with sea salt and a liberal amount of coarse ground pepper. Slice in half two Mandarin oranges and stuff chicken cavity with pieces.
Place uncovered in a roasting pan in a pre-heated 350 degree oven. Roast for 1 hour 15 minutes. Cover and roast for an additional 30-45 minutes. Perfect!