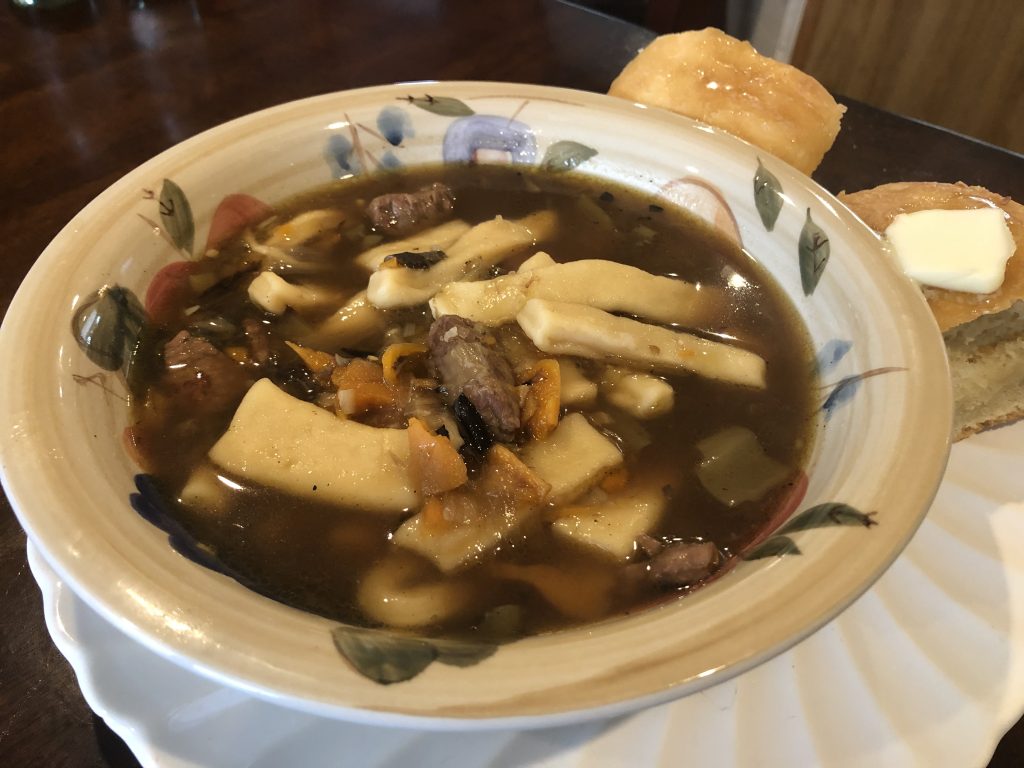 I've cooked a lot of meals for a lot of kids in my lifetime. So when one of my ''kids' (Jodi Cymbaluk) asked for me to come up with a really good beef noodle soup, I did my best to develop one. Luckily Taste Tester Tom says; Winner Winner! He also sends a big thank you to Jodi for requesting it.
The key to a really good Beef Noodle Soup is to make the noodles instead of relying on packaged noodles. Egg noodles are easy to make.
Egg Noodles:
2 1/2 cups flour
salt
1/2 cup milk
2 large whipped eggs
1 tablespoon softened real butter
If you have a stand mixer it works best for making noodle dough. Place flour an a dash of salt in mixer bowl. Measure milk in a Pyrex measuring cup. Add eggs and whip with a wire whisk. Add eggs and milk and butter to flour and salt. Mix well with the paddle beater attachment. Change attachment to a bread hook attachment and allow mixer to knead the dough for 5 minutes. When kneaded let the dough rest for 10 minutes.
Divide dough in half and roll halves on a floured surface to about 1/8 inch thick. Cut in narrow widths to desired length. Let noodles dry while you prepare soup.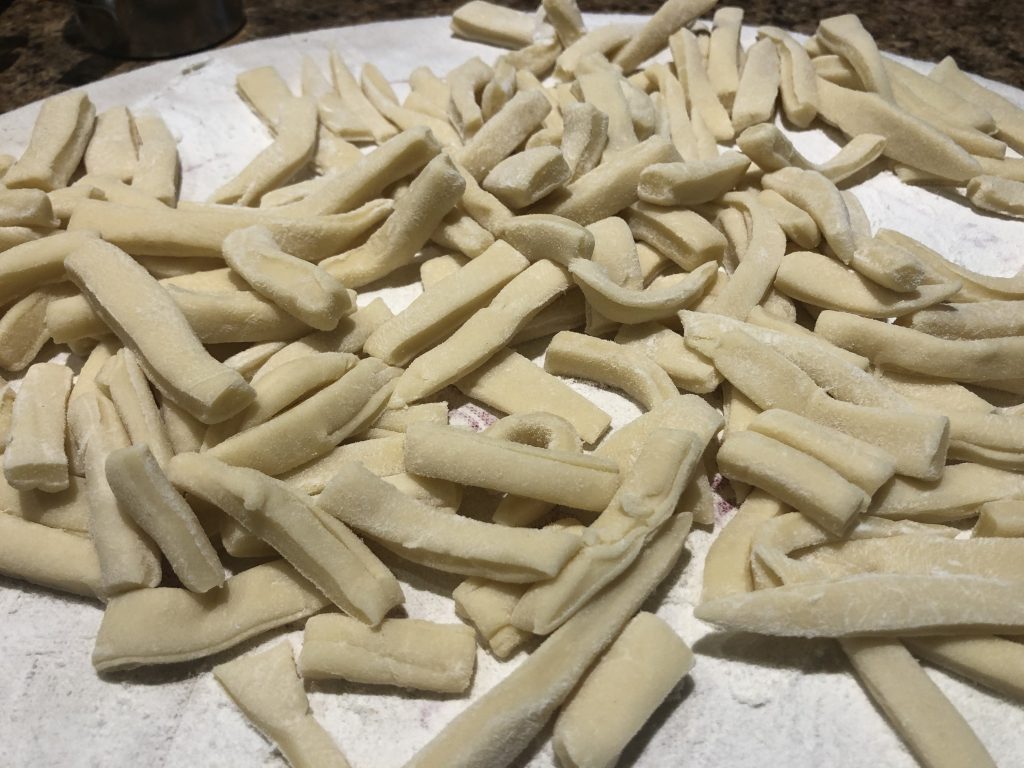 Soup:
1 medium size tenderloin steak
Montreal Seasoning
3 tablespoons butter divided
1 finely chopped leek
10 cooked baby carrots finely chopped
2 finely chopped Baby Bella mushrooms
10 cups beef broth
3 tablespoons Marsala wine
1 teaspoon Montreal Seasoning
1 teaspoon chopped garlic
1 teaspoon dehydrated onion
In a 5 quart Dutch Oven melt on medium high 1 tablespoon of real butter. Pat steak dry with a paper towel. Then sprinkle both sides of the steak with Montreal seasoning. Add the steak to the hot butter and sear on both sides until brown. Remove meat from the Dutch oven and place on a cutting board. Slice the steak into tiny pieces. Set aside.
Add two more tablespoons of butter to the hot Dutch oven. Then start stirring in the leaks the mushrooms and the carrots stirring to sauté until tender. Add the pieces of steak into the vegetables. Add beef broth. Bring the soup to a boil and then reduce heat to medium heat. Season with Marsala wine, dehydrated onions, chopped garlic, and salt and pepper to taste.Reduce heat to a simmer and allow the soup to simmer while you cook the noodles.
Bring a large kennel of salted water to a rolling boil. Drop in the noodles. Boil the noodles for 10 to 12 minutes until tender. Drain water off the noodles and add the noodles to the soup. Continue to simmer for a while longer.
Serve piping hot.
TIP:
If you don't have a stand mixer, mix the dough in a large bowl using a wooden paddle. Knead by hand for 5 minutes.