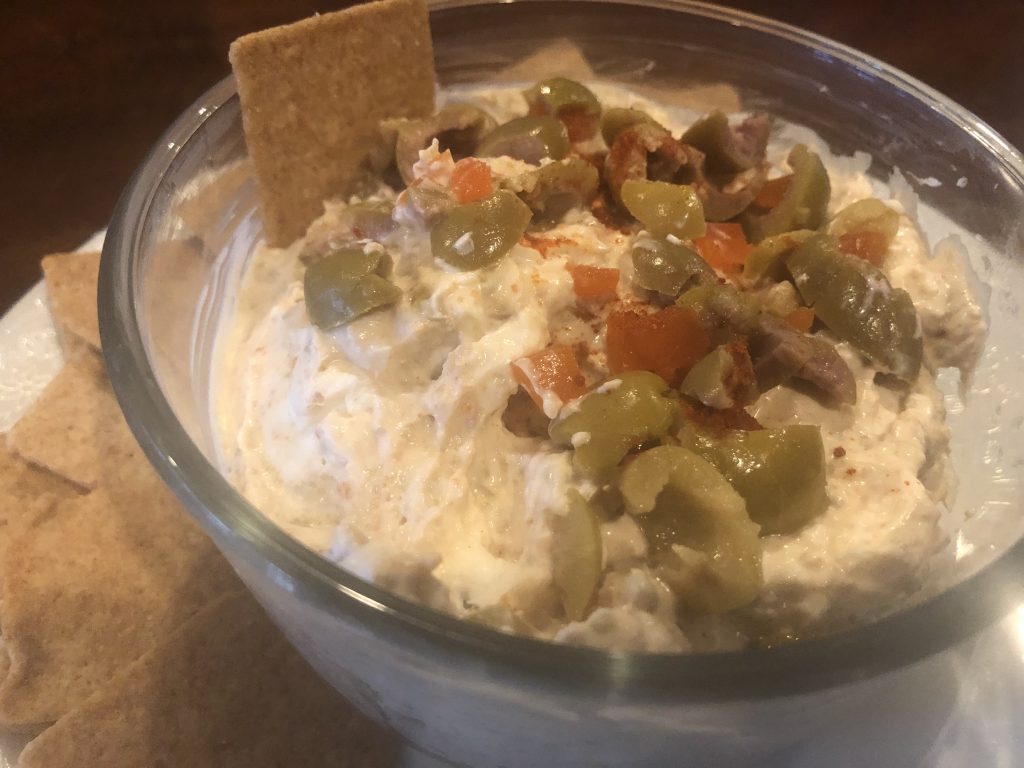 It's time to start prepping for our Christmas Eve Buffet. I usually make a variety of dips. Here's the first one I made today. It is quick, easy and tasty.
It works best to make it in a food processor.
Place an 8 oz brick of softened cream cheese in the food processor with bottom chopper blade in place.
Process until cheese is smooth. Drop in about 2 doz pimento-filled green olives and process to chop olives and blend together with cheese. Add 1/8 teaspoon Smokey Paprika and 1/8 cup olive juice. Blend.
Transfer dip to a serving bowl and garnish with additional green olives that have been hand chopped into larger pieces. Sprinkle with additional Smokey Paprika.
Serve with crackers. I prefer original wheat thins with this dip.