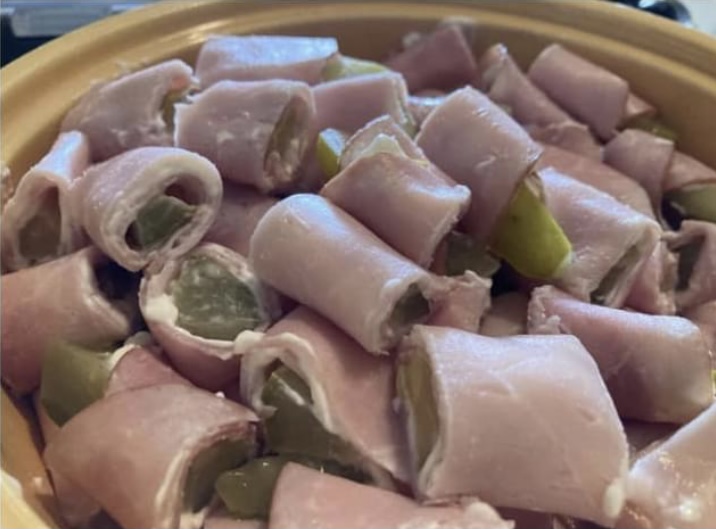 The Craigo Clan always enjoys an array of appetizers at our gatherings.The Pickle Rolls have long been a favorite, especially at our Thanksgiving and Christmas celebration dinners. In the past few years the preparation of the tasty treats have been in the hands of Tiffany. Becky and Lea.Pictured here are the delicious batch the girls brought to Thanksgiving this year. The bonus is they always serve them in Grandma Tillie's bowl.
Here's what you'll need.
Dill pickles
Softened Cream Cheese
Thin sliced deli ham
Slice pickles into spears. Spread cream cheese on a meat slice. Lay pickle spear at edge of meat and roll meat around pickle. Slice into bite size pieces.
Tip
Some people use the whole pickle. Mine is a personal preference to slice the pickles.
Whipped cream cheese spreads easily on the thin meat but if you only have block cream cheese just unwrap it and heat in the microwave for about 30 second and then whip with a spatula.