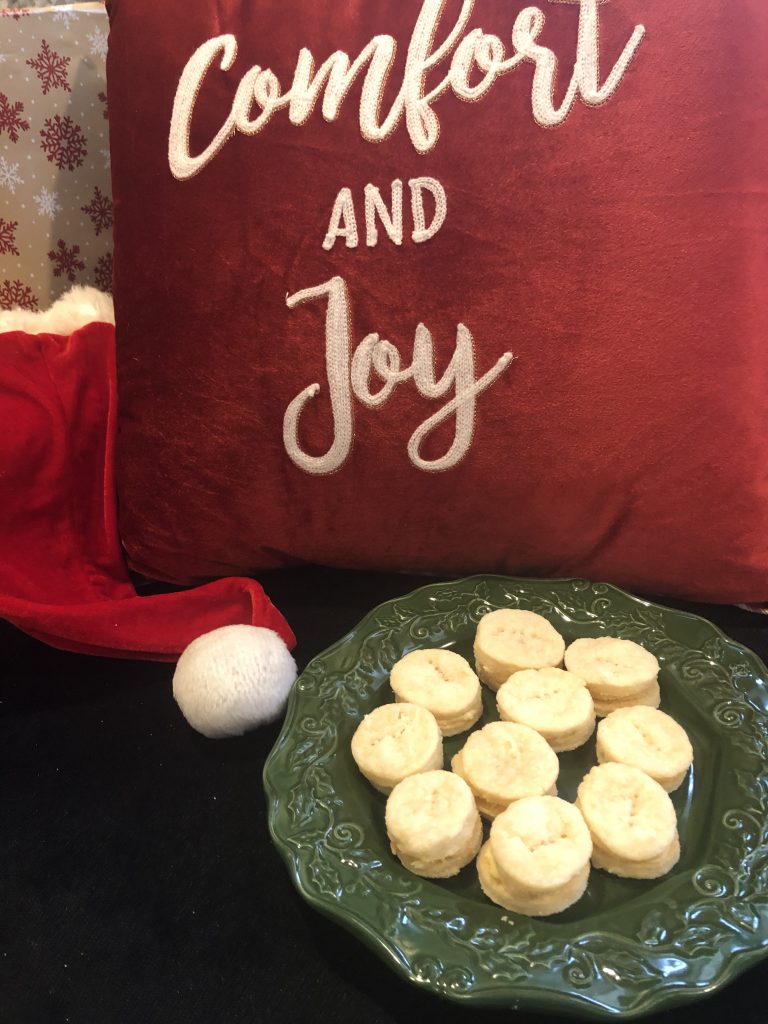 Yum, Yum,Yum!!
We always looked forward to the melt in your mouth cookies that Grandma Tillie Craigo always made at Christmas.
Later, when Tillie was gone, I used her recipe and practiced making them. They are delegate and delicious and have surprisingly few ingredients.
Here's what you'll need.
2 cups soft real butter
2/3 cups heavy cream
4 cups sifted flour
granulated sugar to coat cookies
1 1/2 cups powdered sugar
1/2 cup soft butter
2 beaten egg yolks
2 teaspoons vanilla
In a stand mixer blend butter and cream until fluffy. Blend in flour a little at a time and mix well. Transfer dough onto waxed paper and roll into logs. Refrigerate for several hours.
Roll chilled dough about 1/8 inch thick and cut into round cookies using a 2 inch cookie cutter. Dip each cookie in granulated sugar and place on a cookie sheet that has been sprayed with non-stick spray. Sprinkle a little more sugar on the top of each cookie. Slightly puncture the top of each cookie with a fork. Bake for 7 minutes on the center rack of a pre-heated 350 degree oven. Cool completely.

FILLING
Beat together until smooth, powdered sugar, softened butter, beaten egg yolks and vanilla.
Assemble Cookies
Carefully spread filling on browned side of cookie. Using a second cookie, make a sandwich of two cookies connected by filling.
TIPS:
You can make cookies any size you like. Grandma made tiny little cookies, but I settled on 2 inch rounds. The cookies are very rich. This seems to be the right size.
Roll cold dough. It rolls easier.