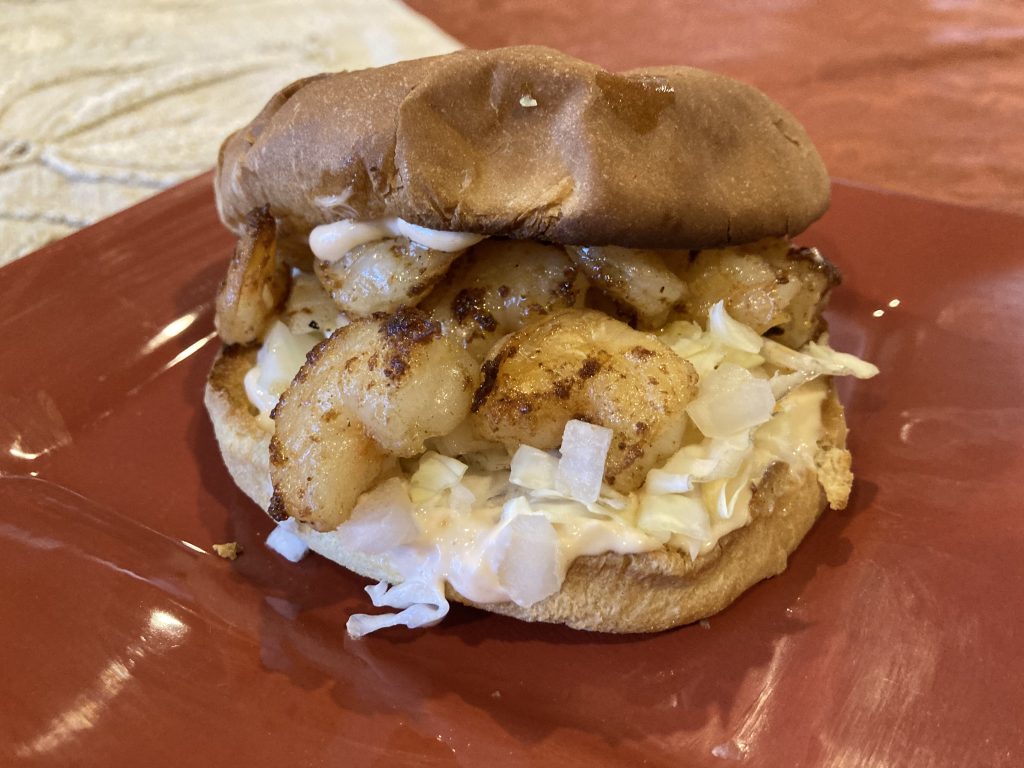 This is a quick and easy sandwich to make but it tastes like an upscale sandwich.
For each sandwich you will need 6-8 pre-cooked or fresh shrimp. Clean and remove shells and tails from shrimp. Cut shrimp in half and sauté in 1 tablespoon of real butter until shrimp begin to brown. Season with spicy sea salt.
Finely chop white onion and raw green cabbage. Make a spicy sandwich spread by mixing real mayonnaise, sriracha sauce and lime juice.
To assemble the sandwiches butter good sized hamburger buns and toast in toaster oven until lightly browned.
Spread both bun sides with spicy spread, layer with cabbage, onion and shrimp and top with bun top. Serve hot.
Delicious!!