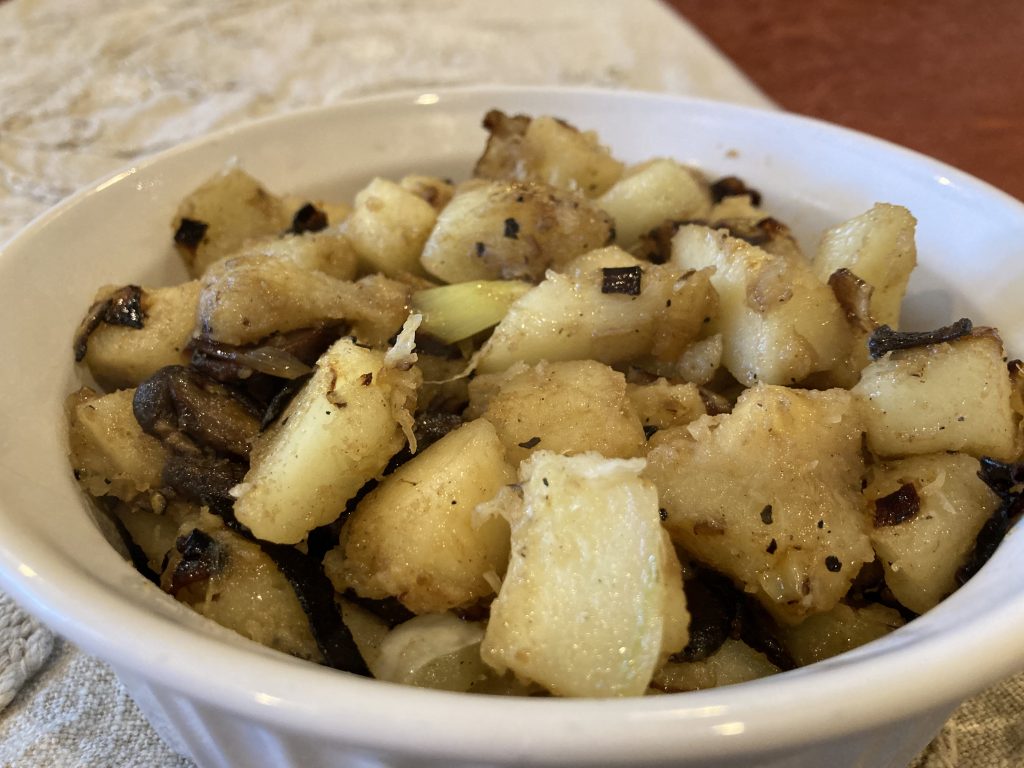 Taste Tester Tom and I love squash as a side dish. Most winter squash is especially tasty. Here I used a white winter squash, but any winter squash would work.
Cut in half lengthwise a white winter squash. Clean out seeds and discard. Add about 1/2 cup water in a tall stove top steamer kettle. Stand the squash halves upright in the steam basket and lower into the kettle. Cover and let steam until tender and skin softens. This doesn't take long at all. When tender remove basket and let squash cool.
Meanwhile, is a cast iron kettle heat about 2 tablespoons of olive oil and 1 tablespoon real butter. Sauté in the oil/butter 1/2 cup sliced leeks and 6-8 sliced baby Bella mushrooms until tender.
Peel and cube the squash and add to the leeks and mushrooms. Gently fold together to mix. Season with fresh ground sea salt and corse ground black pepper. Add a pinch or two of brown sugar and a little more butter to taste.
Serve hot. Yum!