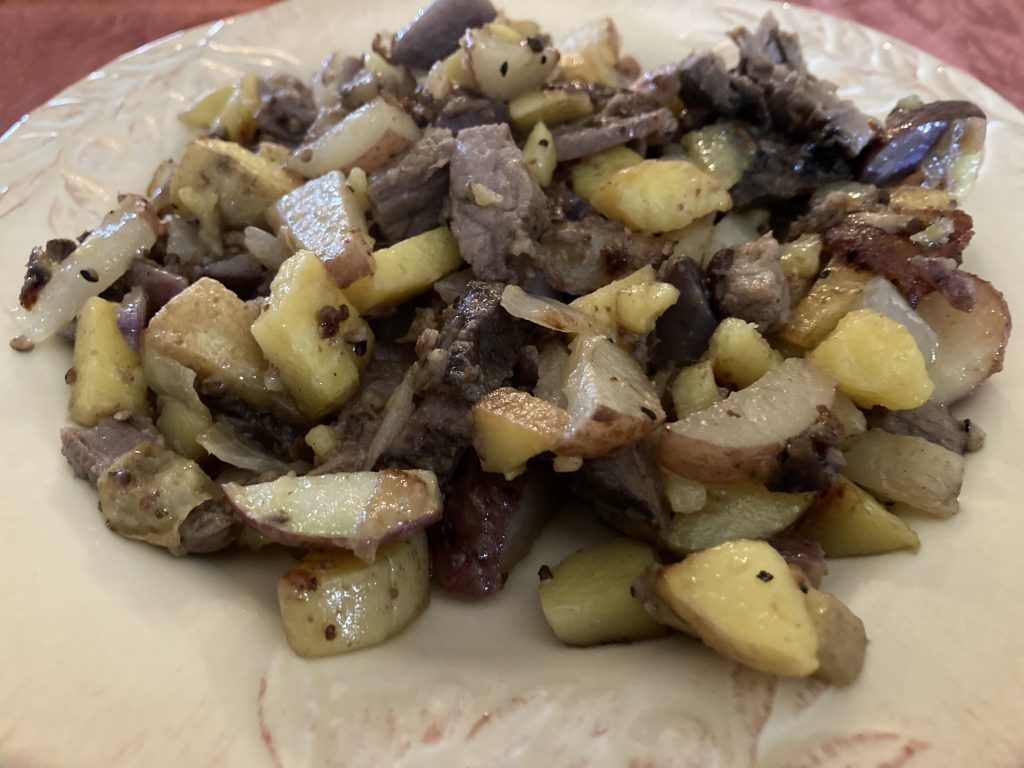 I spent a lot of years making do with what I had, and stretching meals. Beef Hash was a go-to stretcher for creating a second meal out of a beef roast.

In a large skillet heat some vegetables oil. Add 1/2 of a white onion chopped and a bag of multi colored thinly sliced fingerling potatoes. Fry onion and potatoes until tender and beginning to brown. Stir in small thin sliced leftover roast beef and continue to fry on medium heat until heated thru end beginning to crisp a little. Season with freshly ground sea salt and cracked black pepper.
Serve hot.
TIP:
Any kind of potato or onion will work as will any left over roast.