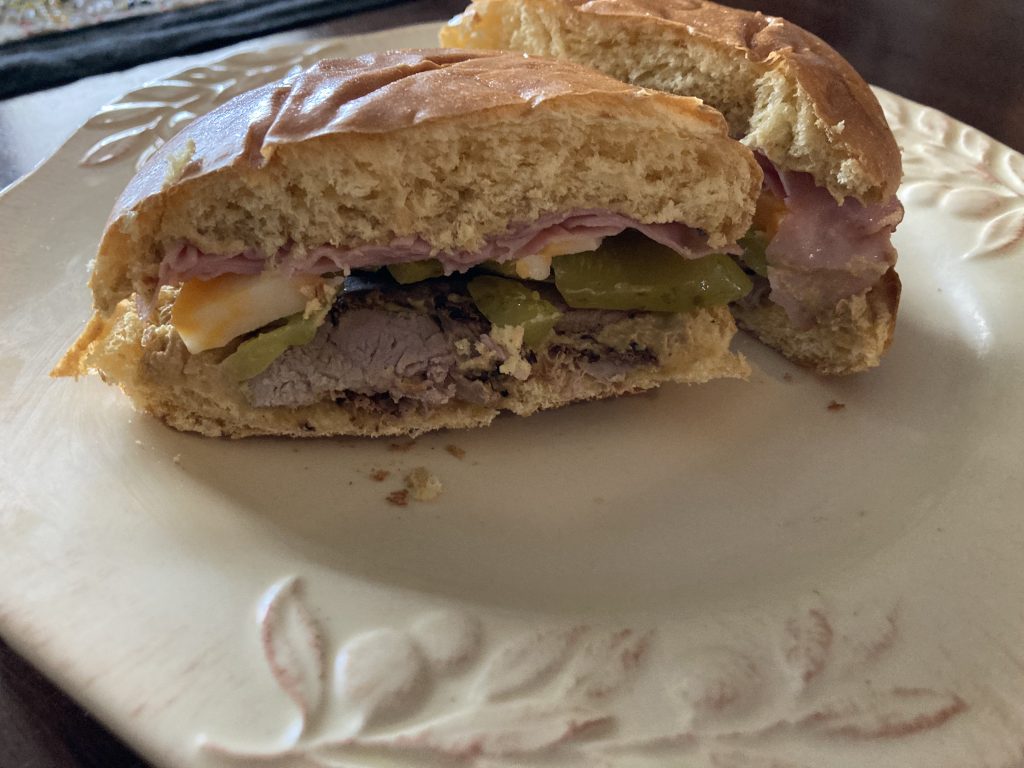 A Cuban Sandwich is one of Taste Tester Tom's favorites.
The original Cuban Sandwich calls for Swiss cheese and a panini maker. I didn't gave either of those things so I improvised. It still had Taste Tom's thumbs up approval.
Here's Ma's version of a classic.
Brioche Buns or other favorite bun or roll
Thin sliced roast pork loin
Thin sliced deli ham
Sliced Colby jack cheese
Thin sliced baby dill pickles
Dijon Mustard mixed with a little real mayonnaise

Build your Sandwich.
Liberally spread mustard mixture on top and bottom bun. Layer bun with ham, cheese, pickles and pork loin. Place top on bun and toast in a toaster oven.
TIP:
I pre-warmed the meats for about 30 seconds in the microwave.
Toast the sandwiches in a toaster oven but finish in the microwave just long enough to melt the cheese.