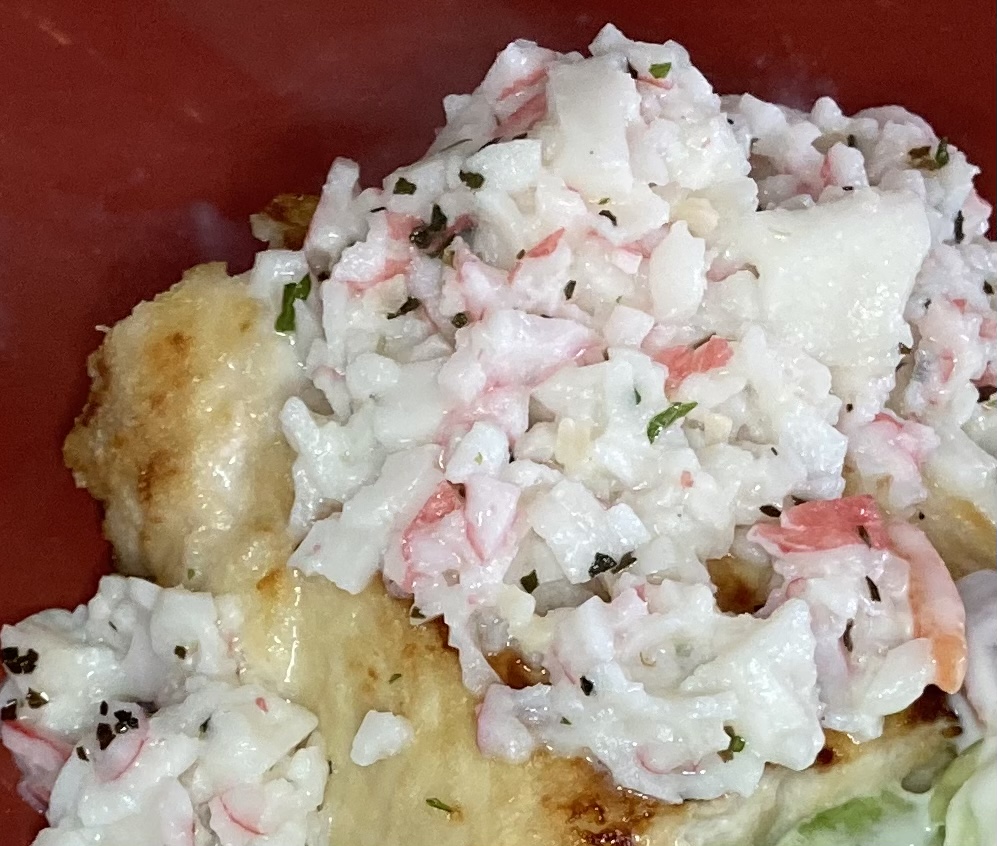 I prepared the fish in the air fryer. It was perfect and delicious. The crab topping I made in a saucepan on the stovetop.
Pre-heat the fryer at 400 degrees.
For 2 servings I used 2 frozen (thawed) MahiMahi filets. Pat the filets dry with a paper towels. Coat each filet with avocado or olive oil. In a ziplock bag add 1/2 cup finely ground cracker crumbs. Put the fish in the bag and shake to coat. Shake off excess.
place filets in the fryer basket and spritz with olive oil. Cook for 7 minutes and turn over filets. Continue to cook for an additional 7 minutes.
While cooking prepare the crab topping.
In a sauce pan, heat 1 tablespoon real butter, and 1 tablespoon heavy cream. Stir in 1/2 cup shredded crab meat. Season with a little lime juice, fresh ground sea salt and corse ground black pepper. Heat through.
Using a slotted spoon to eliminate excess liquid, spoon crab on top of each filet. So Good!

TIPS:
Do not use frozen filets. Always thaw the fish before cooking.
Do not spritz fish with no -stick spray. Always use olive oil or avocado oil.
Olive oil and avocado oil will not smoke at higher temps.