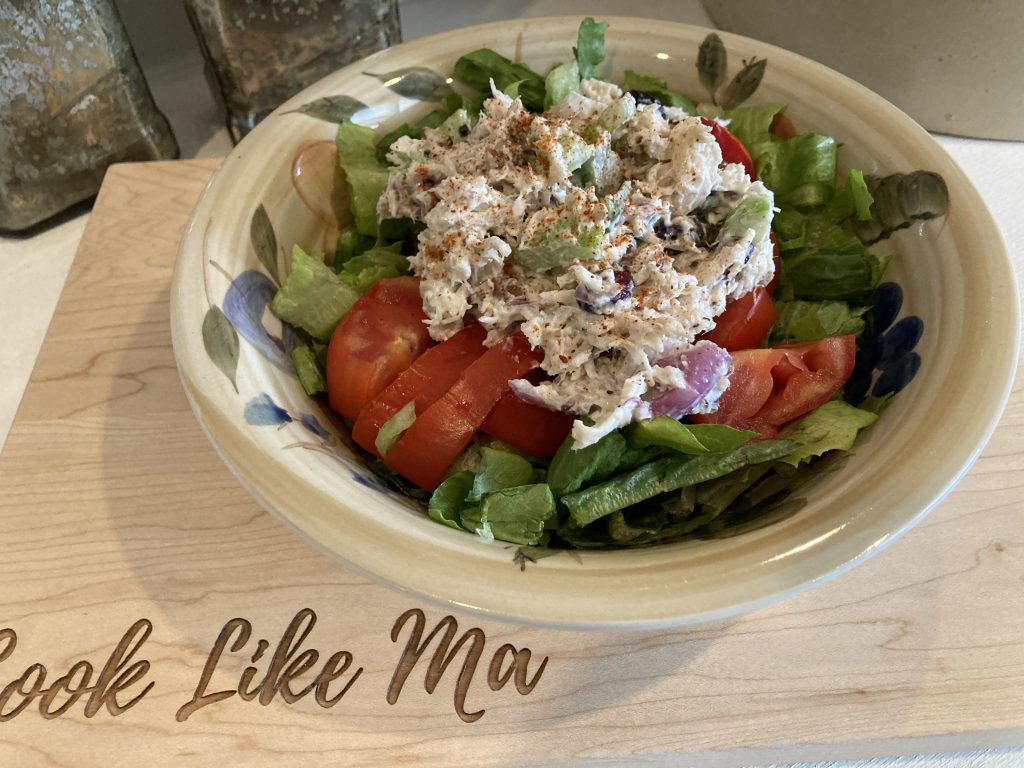 My chicken salad is simple to make, but it's one of these I've ever tasted.
I use boneless, skinless chicken breast. Boil 2 small breasts. Remove from water and let the breasts cool.
Chop 1 shallot, 1 stalk of celery and a handful of fresh pecans. Mix together in a bowl with 1/2 cup craisens.

Finely chop the chicken and add to other ingredients. Gradually mix in real mayonnaise until salad is the desired consistency. Season to taste with fresh ground sea salt and corse black pepper. Chill.
For each salad fill a large salad bowl with fresh chopped romaine lettuce. Slice into small pieces 1 large Roma tomato and add to the lettuce. Top with a generous scoop of chicken salad. Garnish with smokey paprika.
Served chilled.