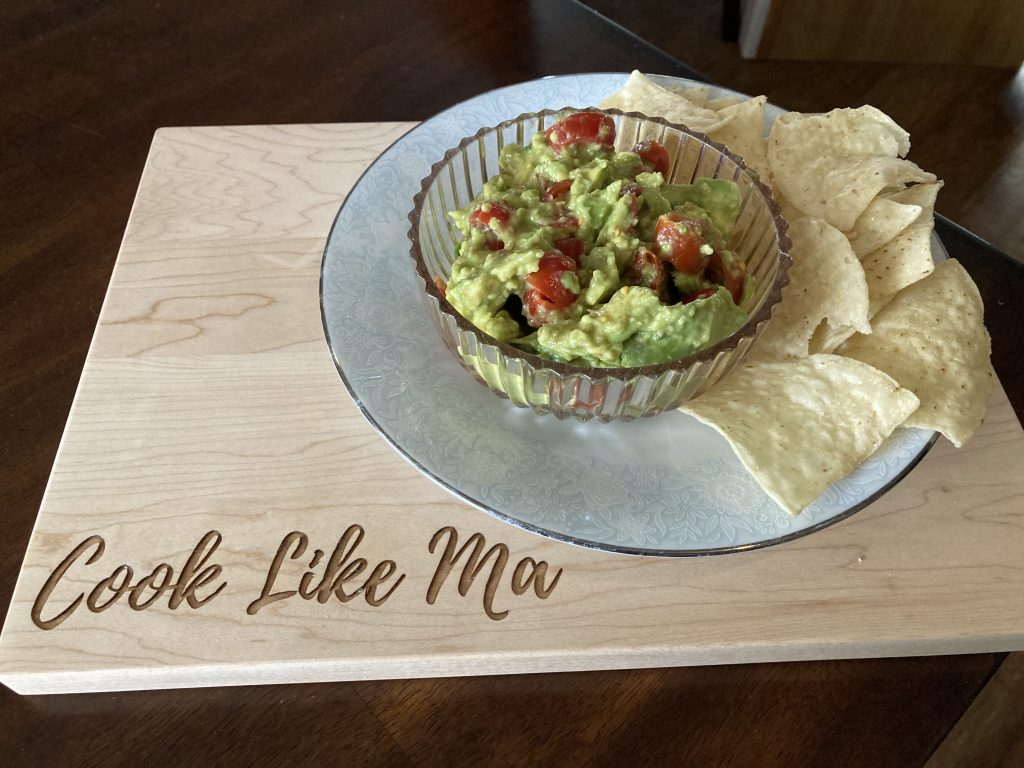 Guacamole is always a good snack or buffet item. This one is very simple and quick to prepare.

Here's what you'll need.
At least 4 ripe avocados
10-12 cherry tomatoes
2 green onions
Lime juice
Fresh ground sea salt to taste
Red pepper flakes
Cut avocados in half and twist to separate. Remove seed. Using a spoon scoop out the avocado from the shell into a mixing bowl. Smash the avocado with a potato masher. Leave the avocado a little chunky. Slice the tomatoes into smaller pieces and dice the onions. Add to the avocado and mix well. Season with lime juice, sea salt and red pepper flakes to taste.
NOTE: Carefully add the red pepper a little at a time as to not make dish too spicy.
I served this with white corn tortillas. Tasty!