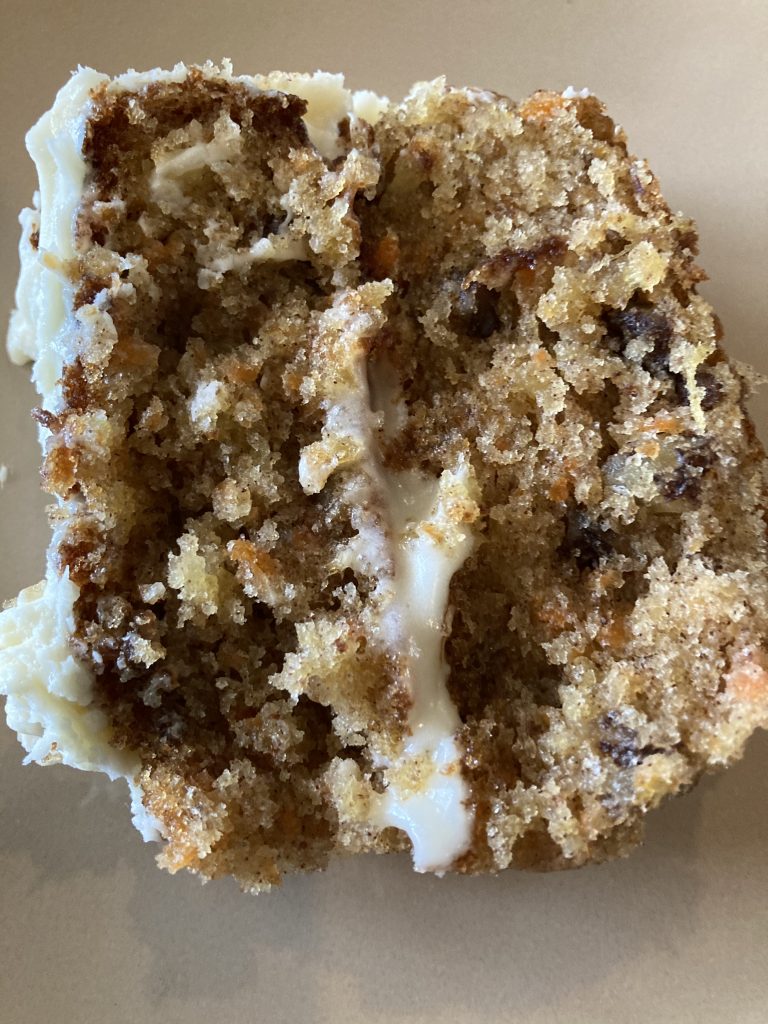 I tried this cake yesterday. Although delicious it didn't work well as a layer cake. If I make it again I'll do it in a 9×13 cake pan. It is iced with cream cheese icing.
It was a favorite cake that my mom made, but thinking back, she always made it as a single layer cake.
Here is what you'll need

1 1/2 cup vegetable oil
4 eggs
2 cups grated raw carrots
1 cup crushed pineapple with juice
1 cup chopped pecans
2 1-2 cup flour
1 1/2 cup packed brown sugar
1/3 cup granulated sugar
1 teaspoon baking powder
2 teaspoons cinnamon
1 teaspoon baking soda
1/2 teaspoon salt
Blend oil, eggs, sugar; stir in carrots, pineapple, nuts and dry ingredients. Turn into a prepared 9×13 inch cake pan. Bake at 350 degrees for 1 hour.
cool completely on a wire rack before icing.
Icing:
1 teaspoon vanilla
1/2 cube butter
3-4 ounce brick of cream cheese
1 3/4 cup powdered sugar
chopped pecans
chopped coconut (optional)
Mix first four ingredients beating until smooth. Spread on cooked cake. Sprinkle top with chopped pecans and coconut.