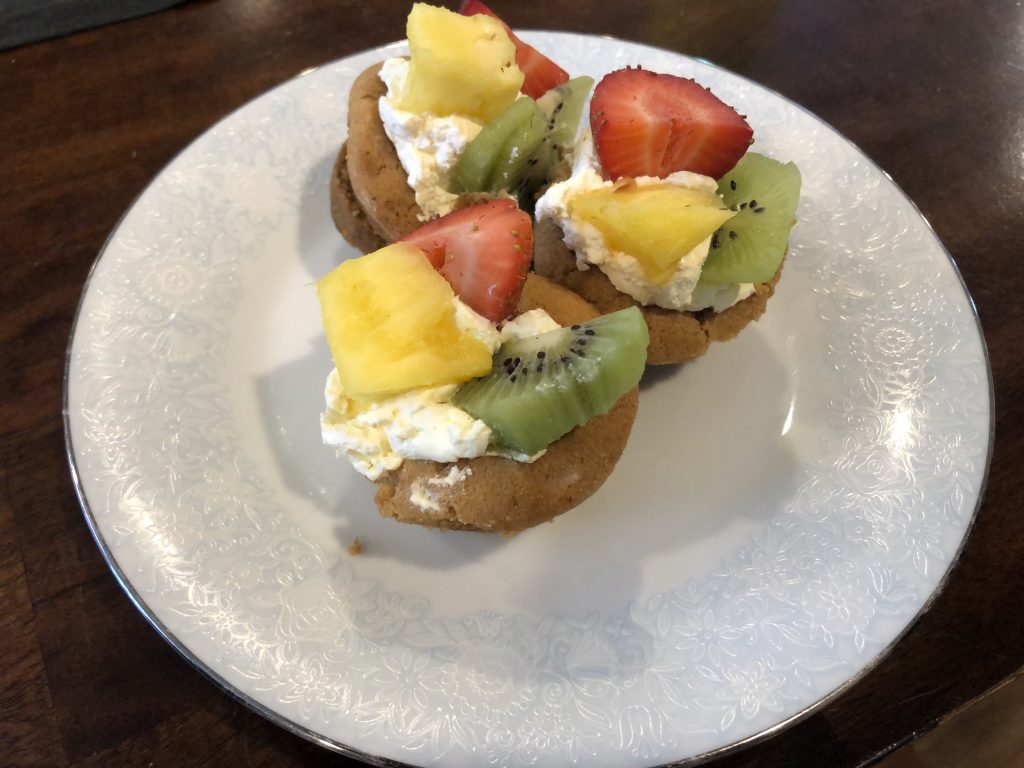 My daughter Velvet Craigo brought to Easter dinner these tasty little treats. It's a twist on traditional fruit pizza that was a handheld hit with the family.

Here's what you'll need.
Refrigerator sugar cookie dough
1 block of cream cheese softened
8 ounce container of non-dairy topping
fresh fruit cut into pieces
Roll out cookie dough and cut into circles and place each circle into a muffin tin that has been sprayed with non-stick spray. Bake according to package directions.
Remove from tins and cool on a wire rack. Meanwhile whip together the cream cheese and non-dairy topping. Spoon into cookie cups. Top with fruit of your choice. Chill until serving.