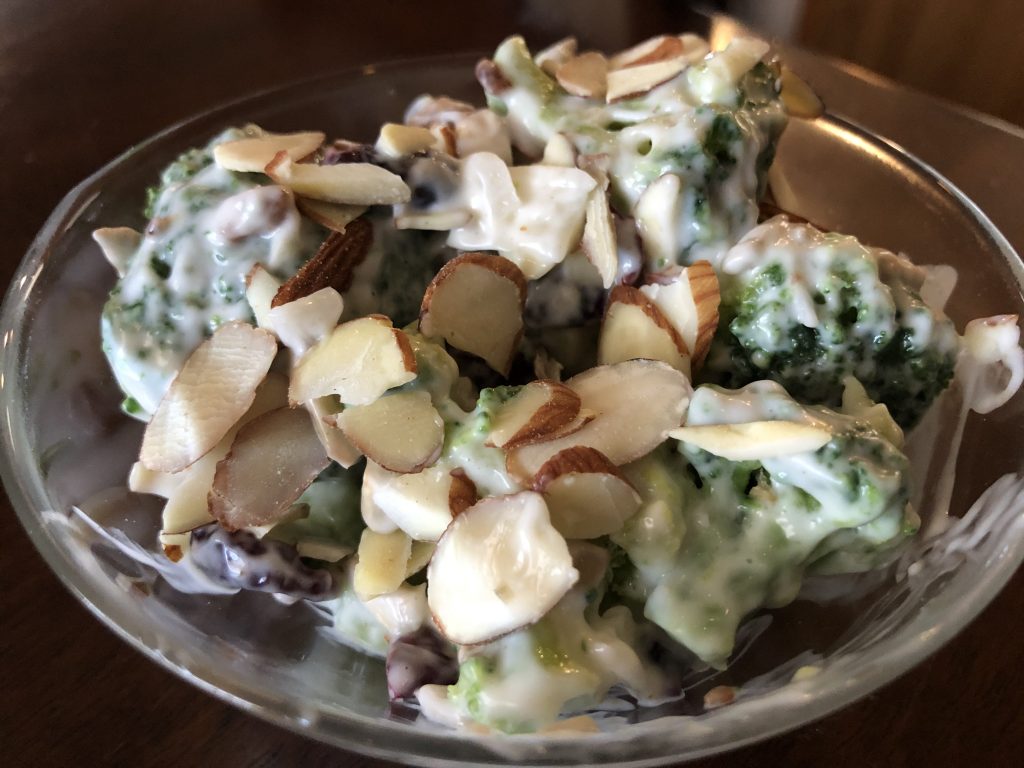 Always one of my favorites, I tried Broccoli Salad with a few changes to reduce fat and sugar.
Here's what you'll need.
12 oz package of frozen broccoli florets
4 pieces crisp fried bacon crumbled
1/2 cup chopped white onion
1/4 cup salted sunflower seeds
1/2 cup sweet dried cranberries
1/2 cup slivered almonds
1 cup reduced fat mayonnaise
1/2 cup Splenda
2-3 tablespoons rice wine vinegar
In large mixing bowl mix mayonnaise, Splenda and vinegar.
Fold in remaining ingredients and mix to coat with dressing. Cover and place in refrigerator until serving. – Garish with a few more slivered almonds. Yum