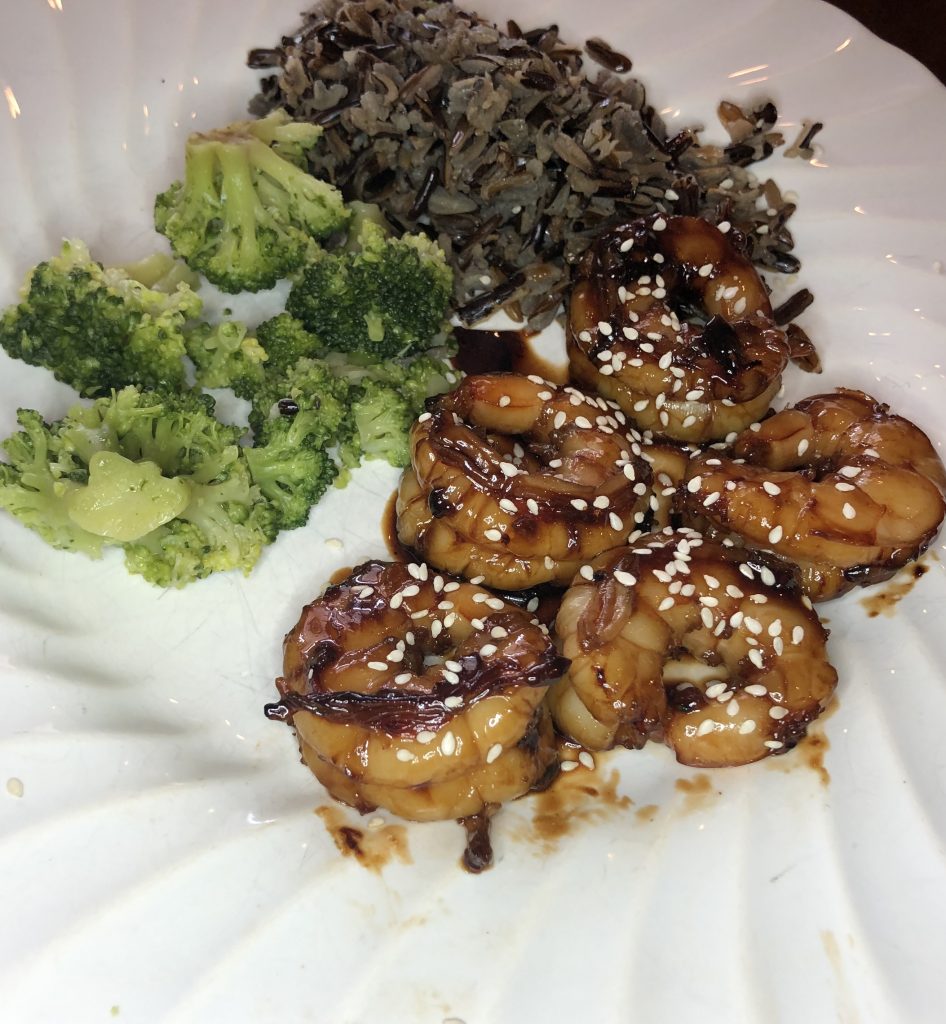 This delicious Bourbon Shrimp is easy to prepare but serves up like a fine dining dish.
Here's what you'll need.
6 large shrimp per serving
Marinade
3/4 cup brown sugar
2 tablespoons bourbon or brandy
1 teaspoon chopped garlic
1 chopped green onion
1/4 cup liquid aminos or low sodium soy sauce
1/4 cup olive oil

Mix marinade ingredients. Peel and clean shrimp. Pat dry with paper towel. Add shrimp to marinade and refrigerate for 2 or more hours.
Melt 1 tablespoon real butter in a large skillet or Wok. Using a wire scoop take shrimp from marinade and add to melted butter. Sauté on medium heat until cooked through. Serve sprinkled with toasted sesame seeds.
I paired the shrimp with black wild rice and steamed broccoli.