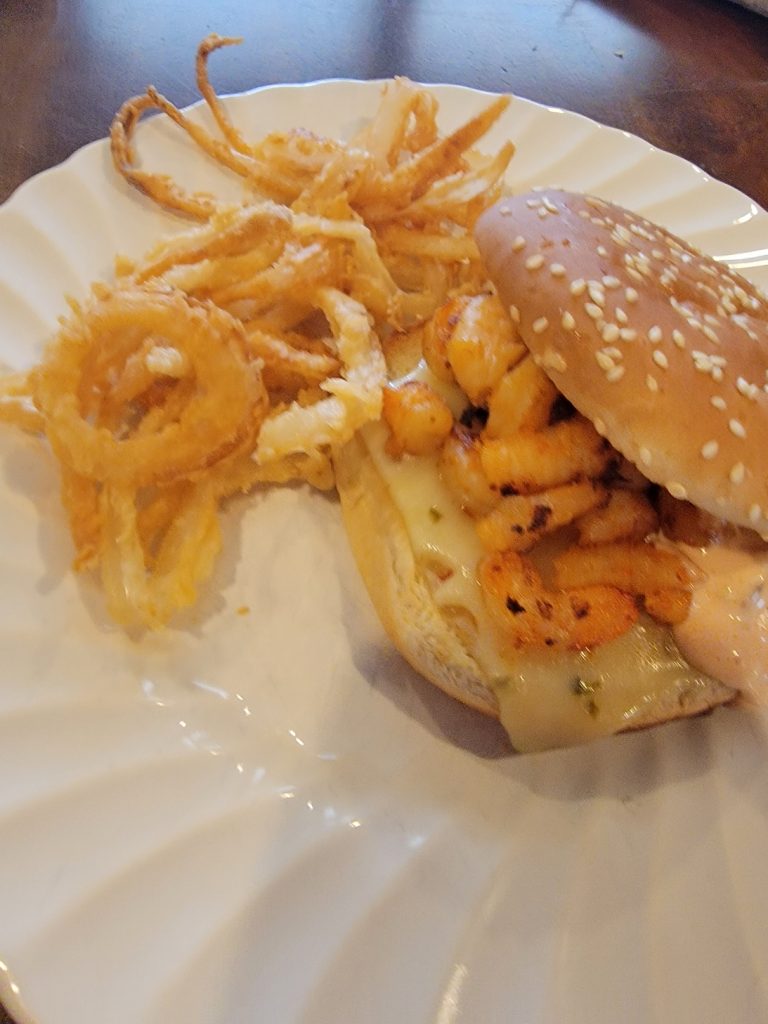 This is a twist on a traditional shrimp burger. It's made fresh and is delicious.
Here's what you'll need.
1 cup peeled, cleaned and cooked shrimp
1/2 Teaspoon lime juice
1/4 cup chopped white onion
1/4 teaspoon chopped garlic
1/4 teaspoon smokey paprika
dash crushed red pepper
2 tablespoon butter divided
2 large hamburger buns
2 slices pepper jack cheese slices
Thousand Island Dressing
Cut shrimp in half. Pat dry with paper towel. Place shrimp in a mixing bowl. Add lime juice, onions, garlic and seasonings and mix well.
In a sauté pan melt 1/2 tablespoon butter. Add shrimp and sauté until all liquid cooks of and shrimp begins to char. Set aside.
Butter buns and lightly toast under a broiler or in a toaster oven. Place cheese slice on bottom buns and return to heat just to start cheese melting. Divide shrimp in half and pile each bun with half of shrimp. Toast to heat through.
Spread the top half of each bun with a liberal amount of Thousand Island Dressing.
Place top half of bun on sandwich. Serve hot.