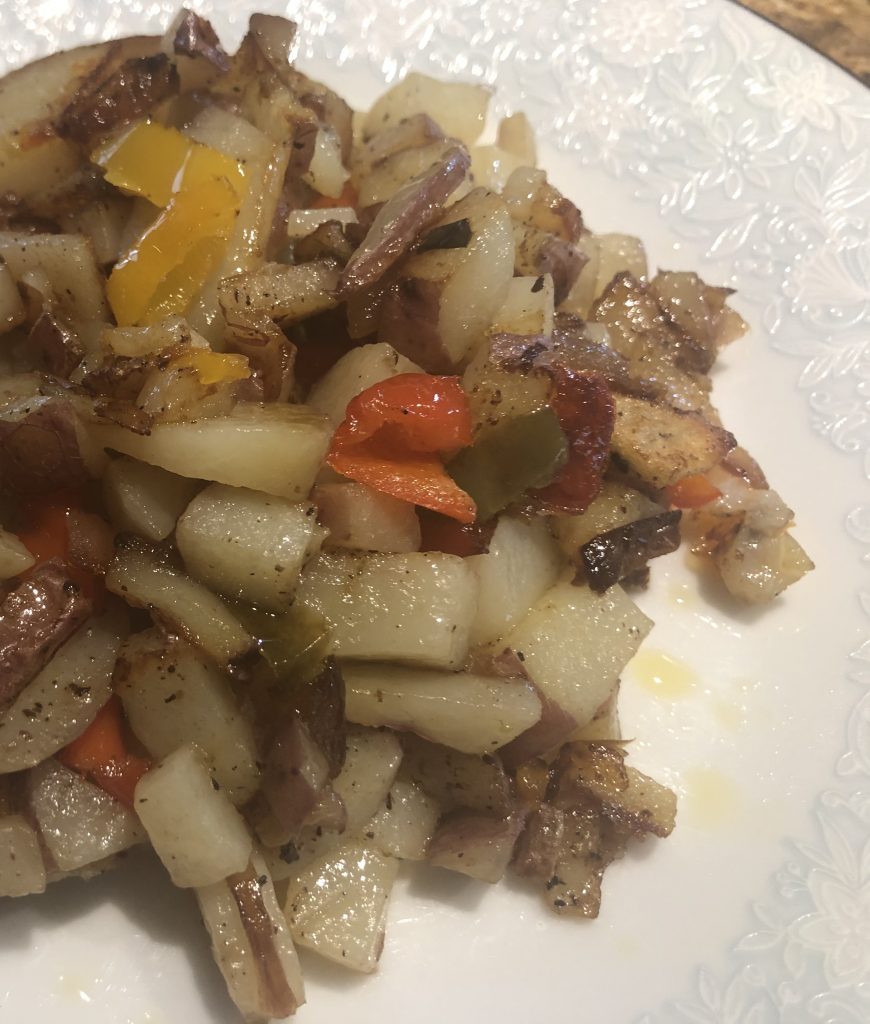 I'm on the road so I haven't posted much. Here's one I made before I left home though. Pretty tasty!
Here's what you'll need.
4 medium size red potatoes skins on
1/2 white onion chopped
4 mini red and yellow peppers chopped
3-4 tablespoons real butter divided
fresh grated sea salt and corse ground pepper to taste
Cut the potatoes (skins on)!into tiny chunks set aside in water while you prepare peppers and onions.
Melt 1/2 the butter in a cast iron skillet. And peppers and onions and sauté until tender. Drain water off of potatoes. Add potatoes to vegetables and continue to cook on medium heat until they start to brown. Turn heat to low, cover pan and continue to cook until cooked through and tender. Turn occasionally and add more butter as needed. Salt and pepper to taste. Delicious!