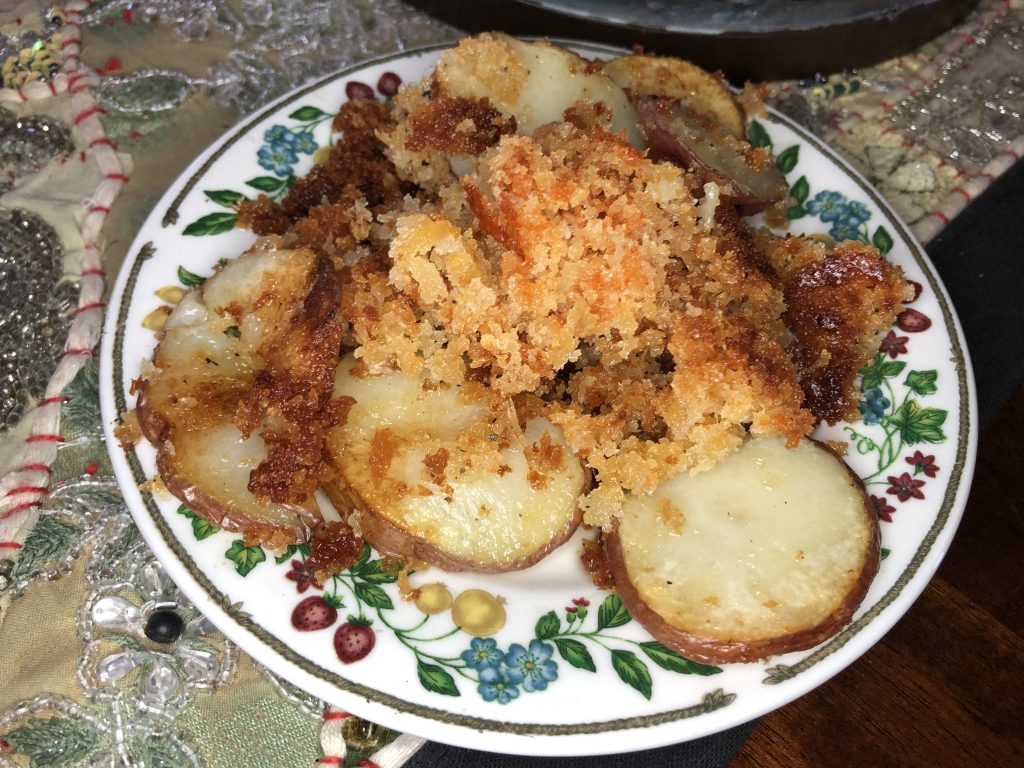 This place is a variation of augratin potatoes. It's easily prepared and gives an kicked up cheesy crunch to fried potatoes.
Here's what you'll need.
4 medium size red potatoes
Milk to cover potatoes
1 cup panko bread crumbs
1 cup shredded cheddar cheese
fresh ground sea salt, course ground pepper
2 tablespoons vegetable oil
Thin slice whole, unpeeled potatoes into rounds. Cover potatoes with milk and let set for at least an hour.
Mix panko, cheese and seasonings in a sip lock bag.
Remove potatoes from milk and shake off excess. Drop potatoes in panko mixture and shake to coat.
Heat oil on medium heat. Place potatoes a few at a time to cover bottom of the pan. Add remaining potatoes and sprinkle remaining panko mixture over top. Cook on medium to brown slowly. Gently turn occasionally . Cover and cook on low until potatoes are tender and panko is crispy.

TIP:
If oil from cheese pools on bottom, drain off excess.