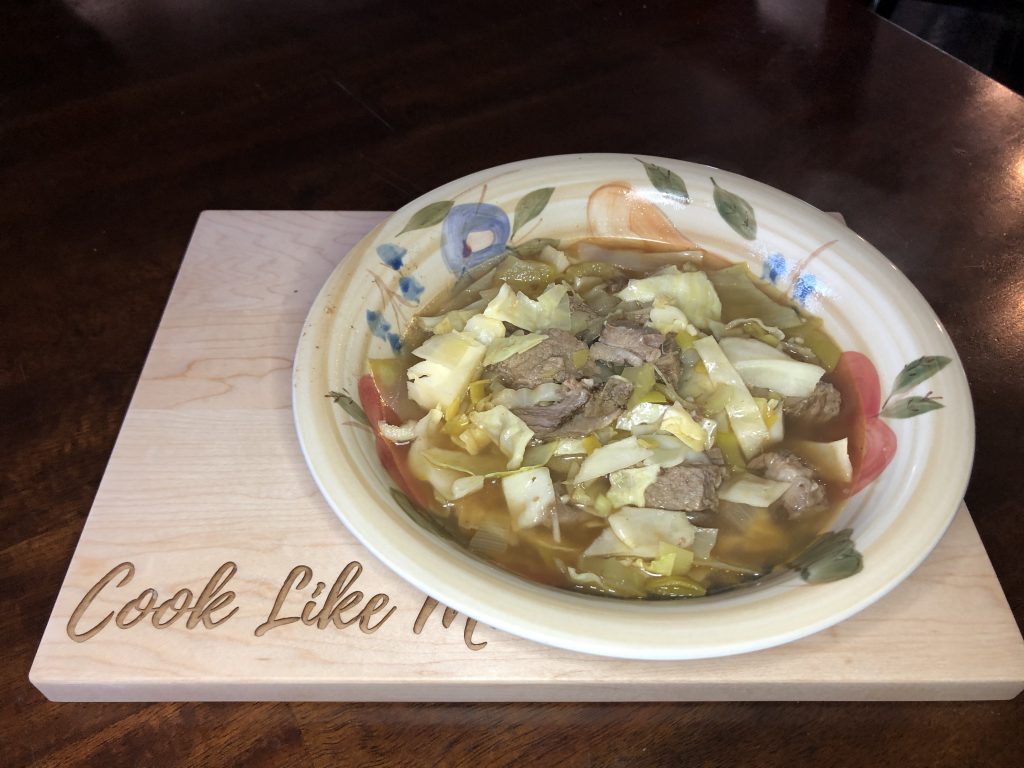 Although we're not having a bone-chilling North Dakota January this year, it's still winter so I make soup.
I'm faithful to saving leftovers for later reinvention. A bit of leftover peppered roast beef saved in the freezer made a great starter base for this Beef and Cabbage Soup.
Taste Tester Tom gave it a thumbs up.
Here's what you need.
Left over roast beef or stew meat
1 stalk of celery chopped into tiny pieces
1/2 green cabbage head finely chopped
1 large leek cut into small pieces
water to cover meat and vegetables
4 cups beef broth
3 teaspoons spicey sea salt
1 tablespoon chopped garlic
1 teaspoon liquid smoke
1 teaspoon Smokey paprika
1 teaspoon freeze dried ginger
1 bay leaf
Cut meat into tiny pieces. Chop the celery and the leek by slitting them down the center and then cutting into small pieces. Chop cabbage into bite size pieces. Place meat and vegetables into a large soup kettle and cover with water. Bring to a boil and simmer on medium heat until vegetables are tender but still firm. They should still have a little crunch.
Add beef broth and all remaining ingredients. Continue to simmer on low to fuse flavors. Remove bay leaf before serving. Serve piping hot.