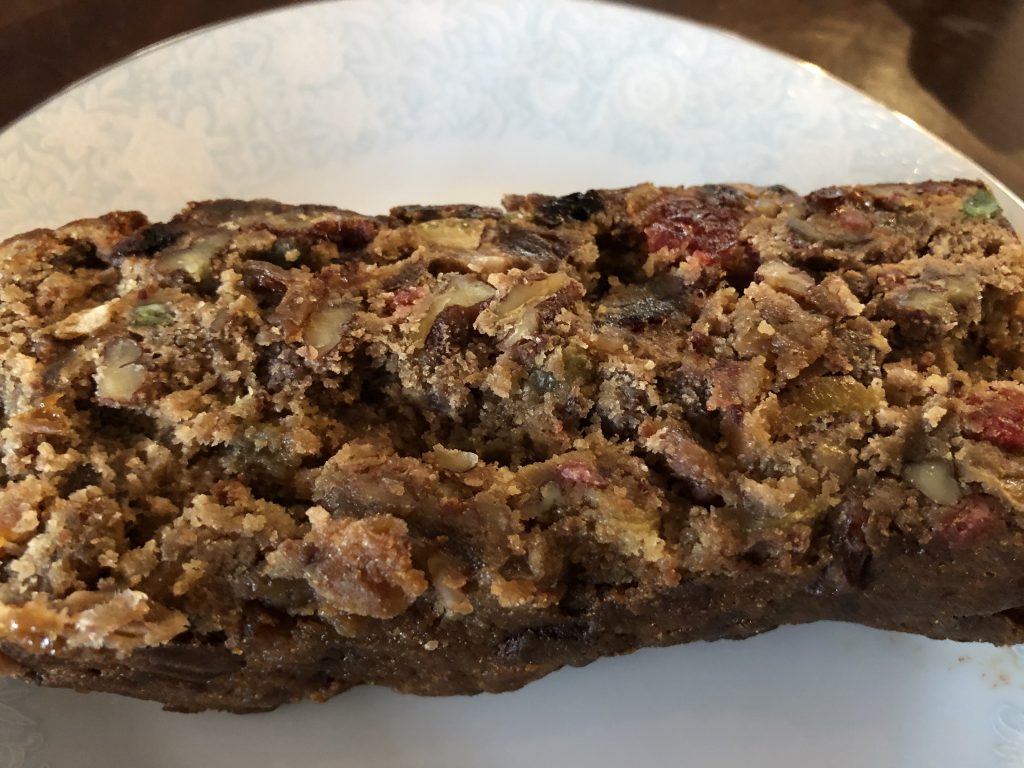 It's coming along. Tasty! I first posted on November 11 what was my first attempt at making a fruitcake. Since then I've kept it wrapped in brandy soaked cheese cloth, plastic wrap and aluminum foil. It's been nestled in a dark cool corner of my pantry and only brought out once a week for a little nip.
I haven't poured brandy directly on the cake. Instead, I've re-soaked the cheese cloth and rewrapped the cake.
It's been a month now and the cake is quite delicious. That's big praise coming from me since I've never been a fan of fruitcake.
I think it's had enough brandy now so we will just let it continue to rest until Christmas Eve supper.

I'll make another on next year, but I will add to it some chopped maraschino cherries. Otherwise, I think I've got the right mixture.