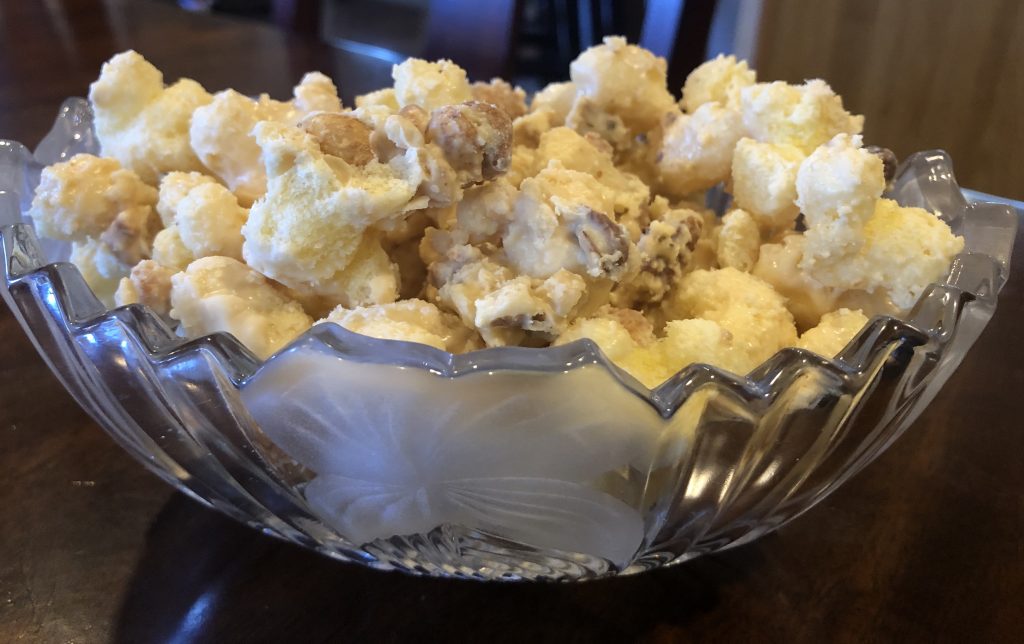 This is a quick and easy holiday treat. It stores well so it can be made well ahead of Christmas.

Here's what you'll need.
2 large bags of puffed corn snacks
2 packages of white chocolate bark
1 cup chunky peanut butter
4 cups nuts. – I used a combination of dry roasted peanuts, pecans and walnuts.

In a very large plastic or glass bowl place bark and peanut butter. Microwave, stopping and sitting occasionally until bark and peanut butter are completely melted. Mix well to blend entirely together. Add nuts and blend well.
Start adding puffed corn a little at a time until all pieces are coated. Spoon onto waxed paper and let dry completely. Break apart into bite sized pieces and store in ziplock bags or seal a meal bags.

TIPS:
Depending on the size of your bowl, you may have to coat the puffed corn a little at a time and keep replenishing it until all corn is coated.