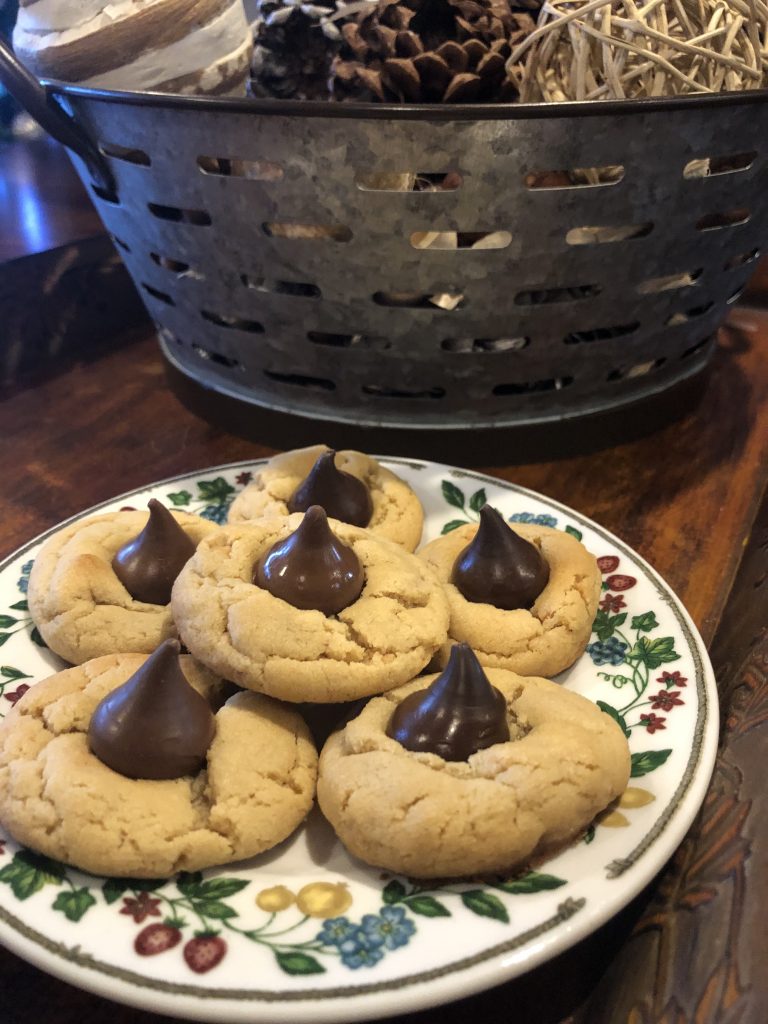 This is an old recipe that is a Craigo Clan Christmas must. The recipe has been around for years. This is how Ma makes it.
This is what you'll need.
1 cup real butter (room temperature)
1 cup granulated sugar
1 cup (packed) brown sugar
1 cup chunky peanut butter
2 eggs ( room temperature)
2 1/2 cups flour
1 1/2 teaspoons baking soda
1 teaspoon baking powder
1/2 teaspoon salt
60 Hershey Kisses

Set butter and eggs out on counter while you unwrap the candies. Pre-heat Oven to 375 degrees.
In a stand mixer bowl beat butter and sugars together. Add peanut butter and eggs and continue beating. When well blended turn off mixer and add remaining ingredients except candies. Mix well.
Spray cookie sheets with nonstick spray. Shape teaspoons of cookie dough into balls and place 12 each on cookie sheet. Bake for 8 minutes on center rack of oven.
Remove from oven and put one kiss in center of each cookie. Transfer to wire rack and cool completely. Chocolate will melt but will harden again as cookies cool.
Yield 60 cookies.
TIP:
I used a variety of Kisses (dark chocolate, milk chocolate and almond chocolate),