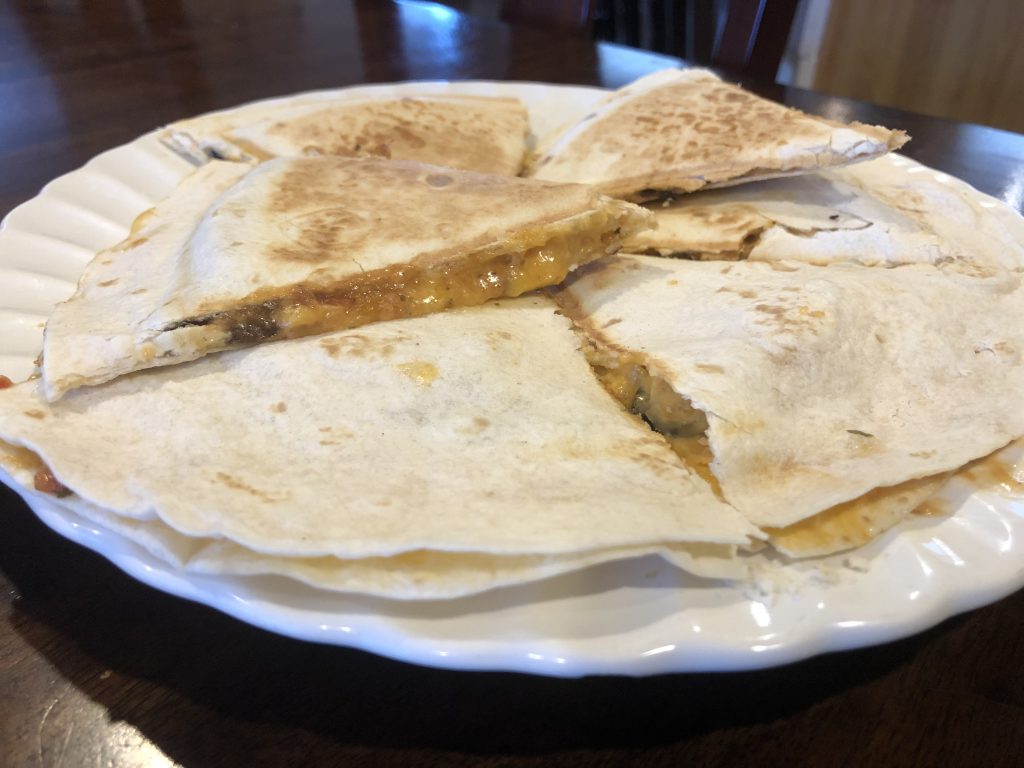 I made these with packaged flour tortillas but they'd be better with homemade tortillas.
Homemade Flour Tortillas
Measure 4 cups of flour into a large bowl. Add 2 teaspoons baking powder, 1 teaspoon salt and 2 tablespoons vegetable shortening. Wearing disposable gloves start working the shortening into the flour with your hands. Work it until it resembles cornmeal. Add 1 1/2 cups water and continue working the dough and kneading it until smooth.
Shape the dough into a ball and place on a floured surface. Separate the dough into 24 equal pieces. Shape each piece into a ball. Roll each ball into a 6 to 7 inch circle. Set aside divided by wax paper while you prepare your fillings.
Spray a deep sauté pan with olive oil and add 2 tablespoons real butter and heat.
Add:
2 chopped green onions
4 slice baby Bella mushrooms
1 cup chopped cooked chicken breast
4 cherry tomatoes diced
1/4 cup sliced black olives
1/8 teaspoon cumin
1/8 teaspoon spicy sea salt
Sauté until tender.
Using a pastry pastry brush , brush one side of each tortilla with prepared salsa con queso.
Place one tortilla queso side up on a hot quesadilla maker or in a cast iron skillet. Top with shredded Mexican cheese blend and then half of checked mixture. Top with second tortilla queso side down. Brown quesadilla on both sides. Remove to plate and cut in 6 equal slices. Serve with favorite salsa on the side for dipping.
Yield two quesadillas