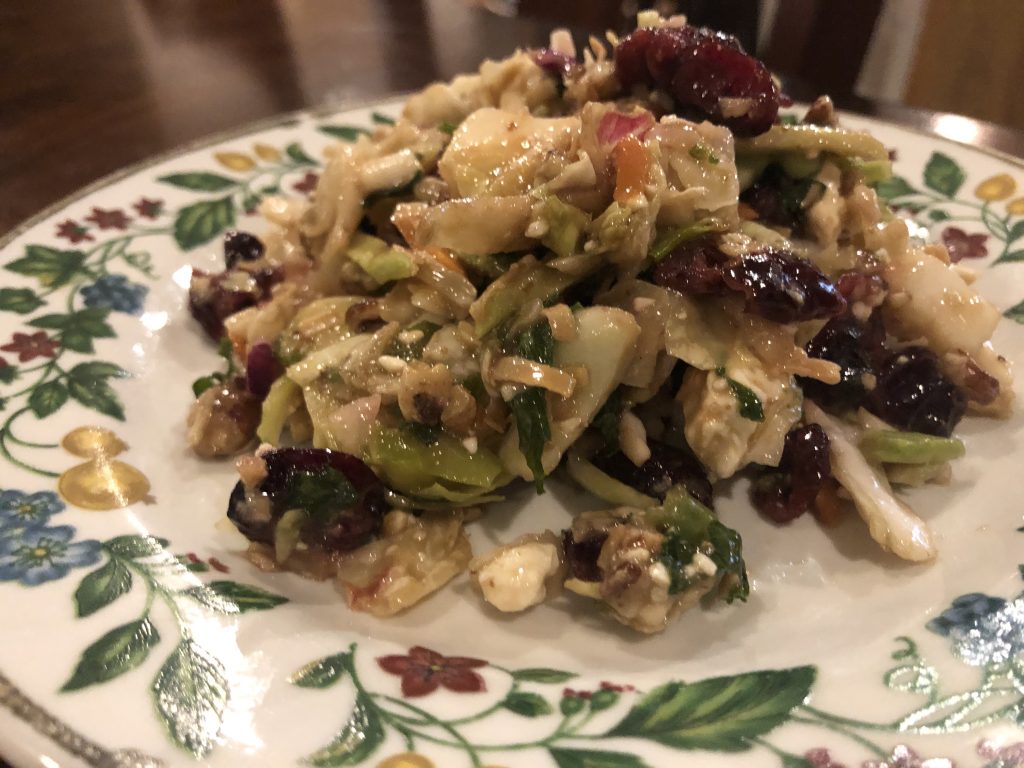 I have to admit that this is not my recipe or even a salad I made. Instead, I am featuring today a great tasting salad that my daughter Velvet Craigo last night brought for a dinner at our house. Velvet cooks like ma so it was an experiment that worked.
She didn't do a lot of measuring so you'll have to use your own judgement for the amounts of ingredients when you put together this crunchy and delicious salad.
She started with 2 bags of chopped cabbage salad mix. To that she added craisins, chopped pecans, toasted coconut and feta cheese.
She dressed it with a mixture of honey, Dijon mustard, balsamic vinegar, olive oil and back pepper. She finished it with a little orange and lemon juice.
It's perfect for a buffet.