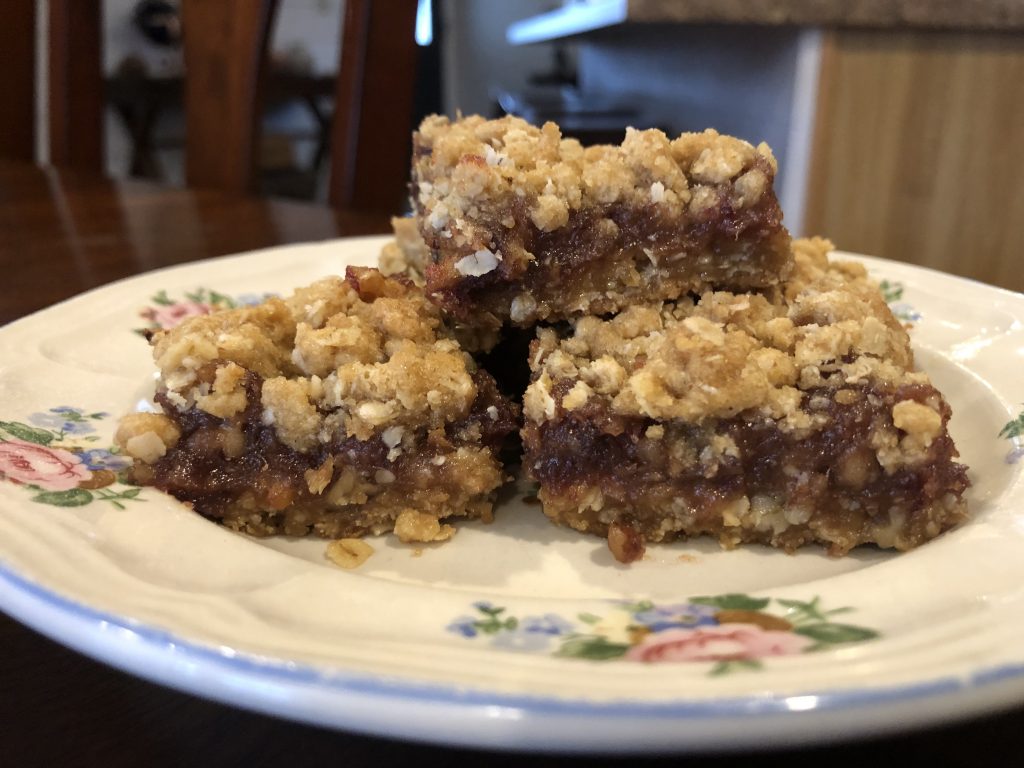 1 3/4 cup flour
1 3/4 cup oatmeal
1 3/4 cup brown sugar
1 teaspoon soda
1 cup melted butter
2 cups chopped dates
1/4 cup sugar
1 cup water
1 cup chopped pecans
In a small sauce pan combine dates, sugar, water and nuts. Cook on medium heat stirring frequently until it thickens. Set aside.
In a large mixing bowl combine flour, oatmeal, brown sugar and soda. Mix well and then stir in melted butter until we'll combined.
Place 1/2 of mixture in a 9×13 pan and press down to cover entire pan. Spread date/nut mixture over bottom layer and top with remaining dough. Bake 30-40 minutes in a preheated 350 degree oven. Cool completely before cutting in squares. Cut squares small. These bars are very rich and a little goes along way.