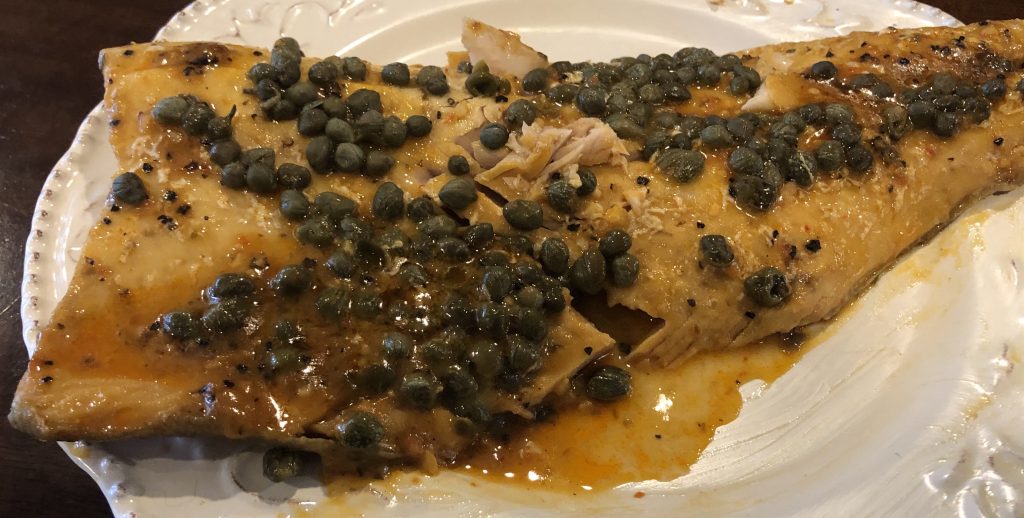 We love salmon at our house. While there are a variety of methods in cooking this delicious fish, a simple way is wrapped in tin foil on the grill.
This is what you'll need.
One large boneless filet of salmon
Olive oil to coat salmon
2 tablespoons hot paprika
sea salt
lemon juice
1 small jar capers (drained).
Place the fish on a large piece of tin foil. Liberally rub both sides of the fish with olive oil. Rub 1 tablespoon of the paprika into each side of filet. Sprinkle each side with sea salt. Place skin side down on the tin foil. Drizzle top of filet with lemon juice and top with capers.
Bring the tin foil together so that is sealed with no openings.
Place the foil package on low heat on a barbecue grill. Grill with lid closed for 25-30 minutes.

Quick – Easy – Delicious & No Messy Clean-up!