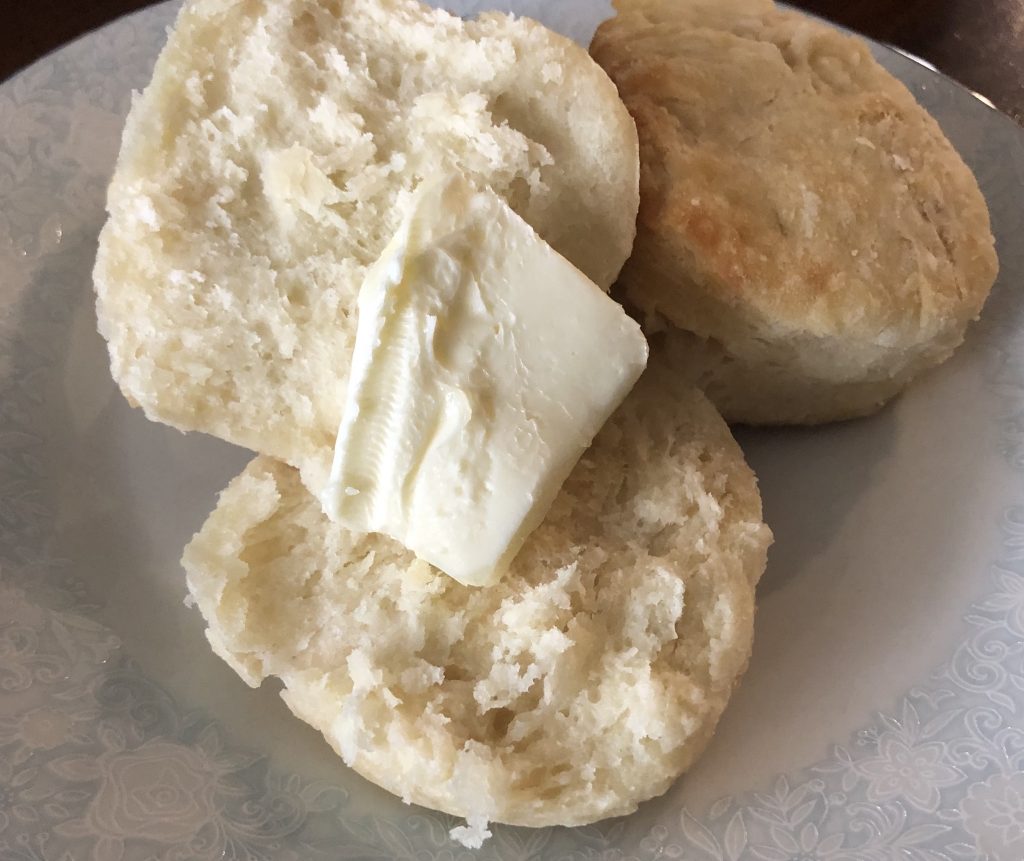 Old fashioned, but still delicious. Who doesn't remember their Grandmothers's biscuits?
This is a simple rendition of that old fashioned goodness.
In a large mixing bowl mix 4 cups of flour, 4 teaspoons baking powder and 1 teaspoon salt.
Cut 1/2 cup of Crisco shortening into the flour as if making a pie crust. You can use a fork or a pastry cutter. For a finer mix, work the flour and shortening with you hands until it resembles cornmeal.
Stir in 3 cups of milk. Stir until a soft dough forms. Turn on a floured surface and pat out dough to about 1 inch thickness. Using a 3 inch biscuit cutter, cut out the biscuits. Dip each biscuit in melted shortening. Place on a cookie sheet. Refrigerate for at least 1 hour before baking.
Bake in a pre-heated 425 degree oven for 15 minutes. Yields 1 dozen Biscuits.