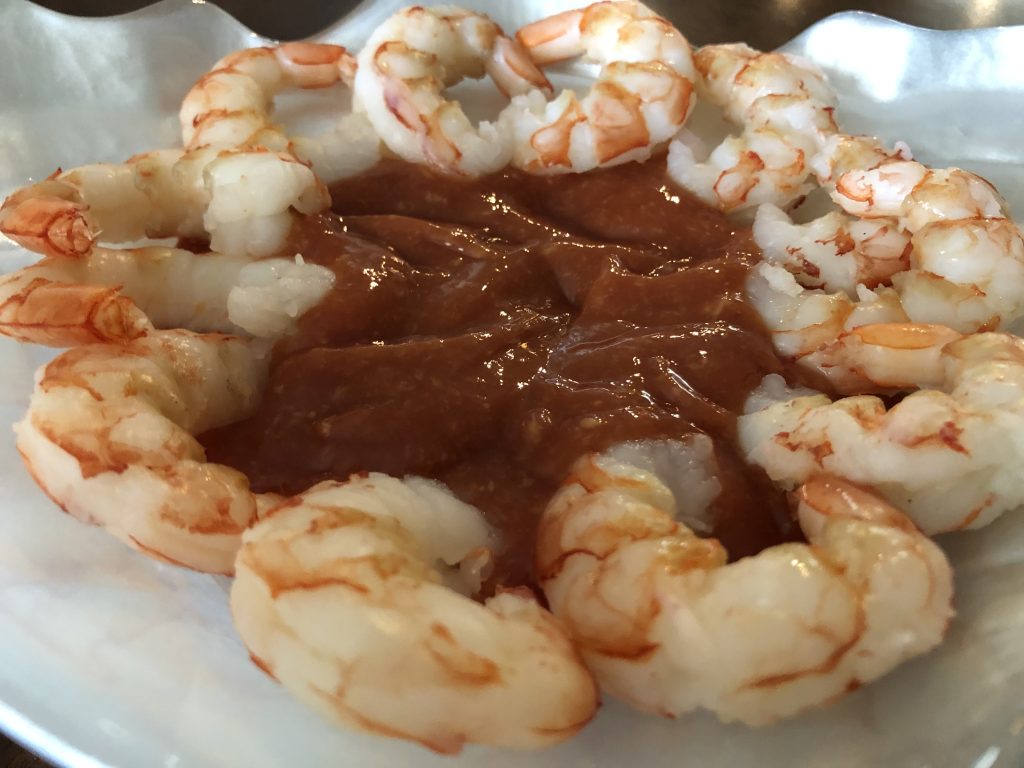 This is a favorite at our house. It makes a great snack or appetizer.
The Homemade Cocktail Sauce is simple to make and has a more appealing taste than jarred sauce.

In a sauce pan bring salt water to a boil. When boiling add 12 extra large raw shrimp to the water. Boil the shrimp until they turn pink and float to the top of the water. Drain off hot water and replace with cold water and ice until chilled. Peel and devein shrimp. Pat dry with a paper towel.
In a mixing bowl mix 1/2 cup catsup, 1 1/2 tablespoon creamy horseradish sauce, 1/2 teaspoon Sriracha hot sauce, 1/2 teaspoon Worcestershire sauce and 2 teaspoons lime juice. Mix well and chill.
Serve as dipping sauce for chilled shrimp.
TIPS:
Recipe can easily be doubled if serving more shrimp.
Increase amounts of horseradish and Sriracha to taste.