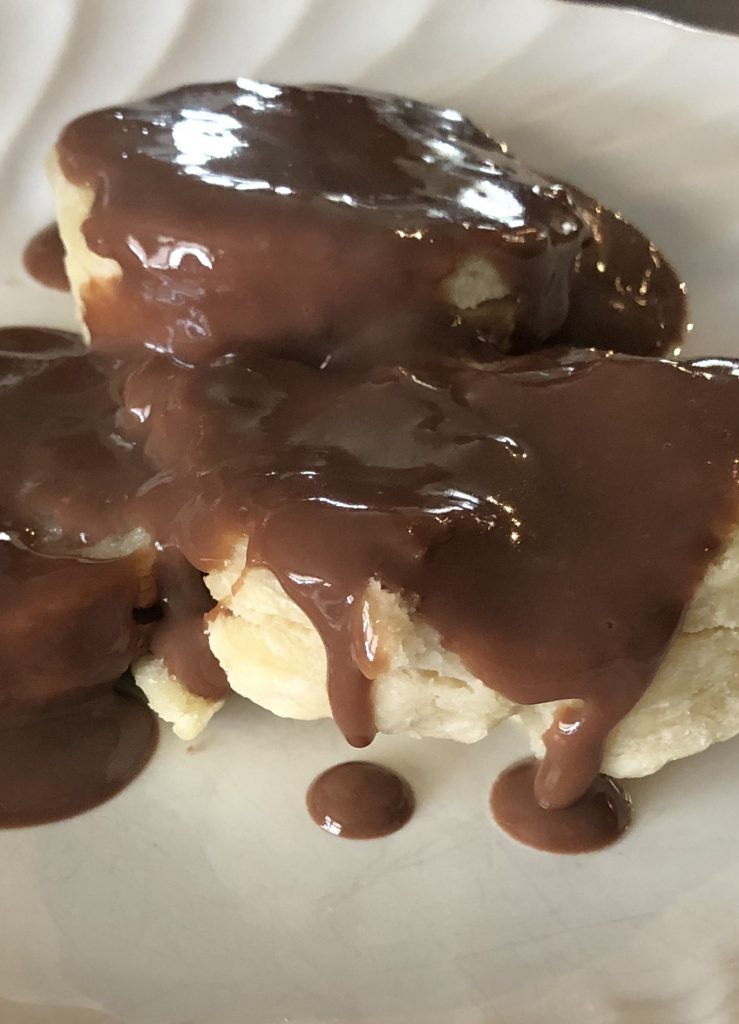 When I was a little girl, and on into to adulthood, Chocolate Gravy was a treat my beloved Aunt Creasie taught me to love.
Big or small, child or adult, Chocolate Gravy was always what I wanted for breakfast when I stayed overnight with Aunt Creasie. She never let me down.
Later when I had children of my own, at least one of them grew to love chocolate gravy too. It became a treat shared with my son Val when we were home alone.
My mother-in-law, Tillie, used to tell me it wasn't really a thing. She called it that hot chocolate sauce. Then I saw a recipe for it in Gritt Magazine. I Immediately called Tillie and said Chocolate Gavy, it's a thing!

Chocolate gravy is typically a southern dish, even sad one times called the pride of Appalachia. Aunt Creasie told me that an African-American woman in Arkansas who was their neighbor taught her how to make it when she was just a little girl.
It's simple and delicious and easy to make. Here is how you do it.
In a sauce pan, mix 1/4 cup unsweetened cocoa powder with 3/4 cup sugar. Stir in 3 tablespoons of flour and mix with a whisk until there are no lumps. Add 2 cups milk and continue to whisk the mixture as you heat over medium heat. Keep whisking and heating until it begins to thicken and gets to a gravy stage. Remove from the burner and add a tablespoon of real butter and stir until the butter is melted.
Serve hot and spooned over hot buttered biscuits or hot buttered toast.