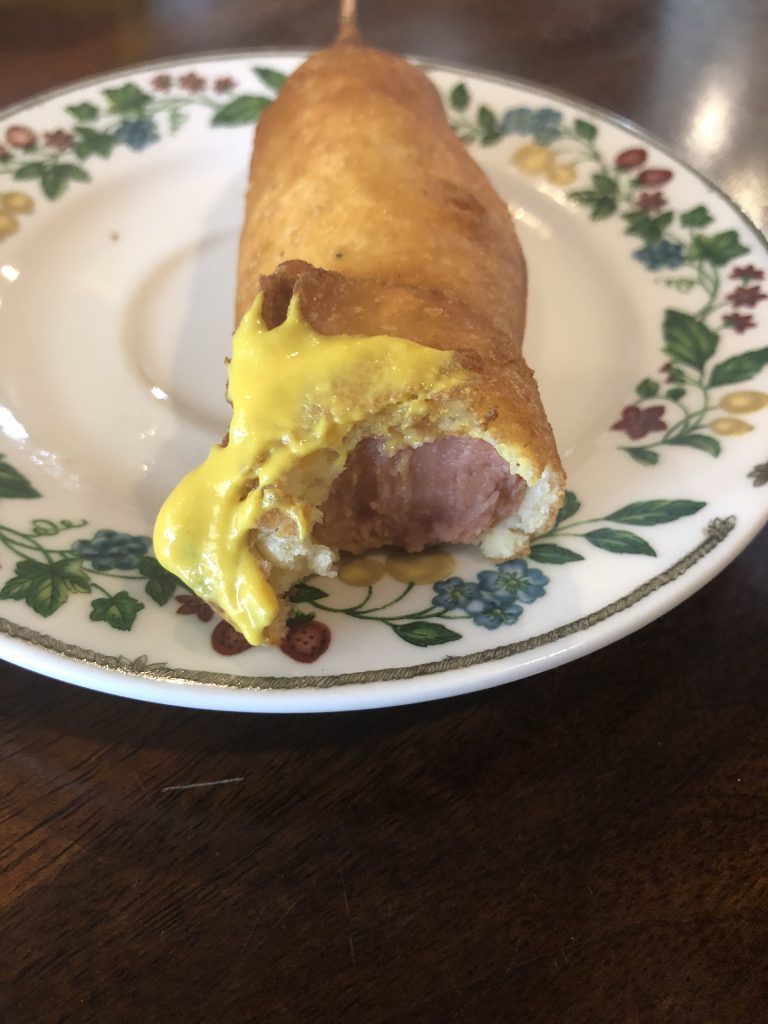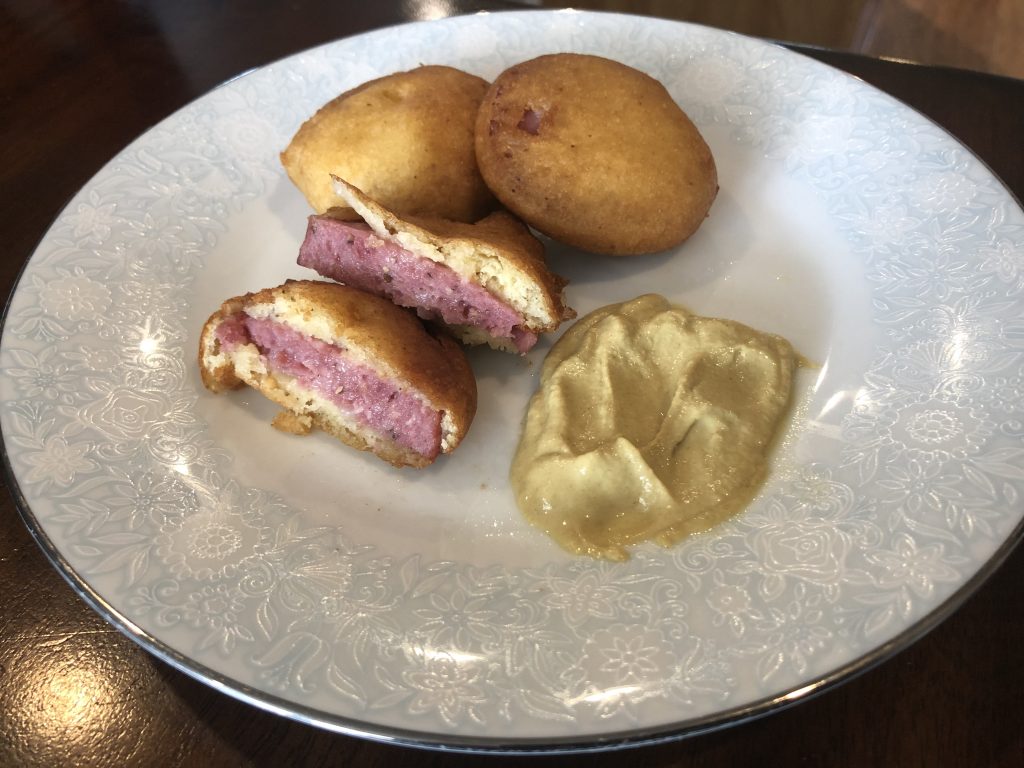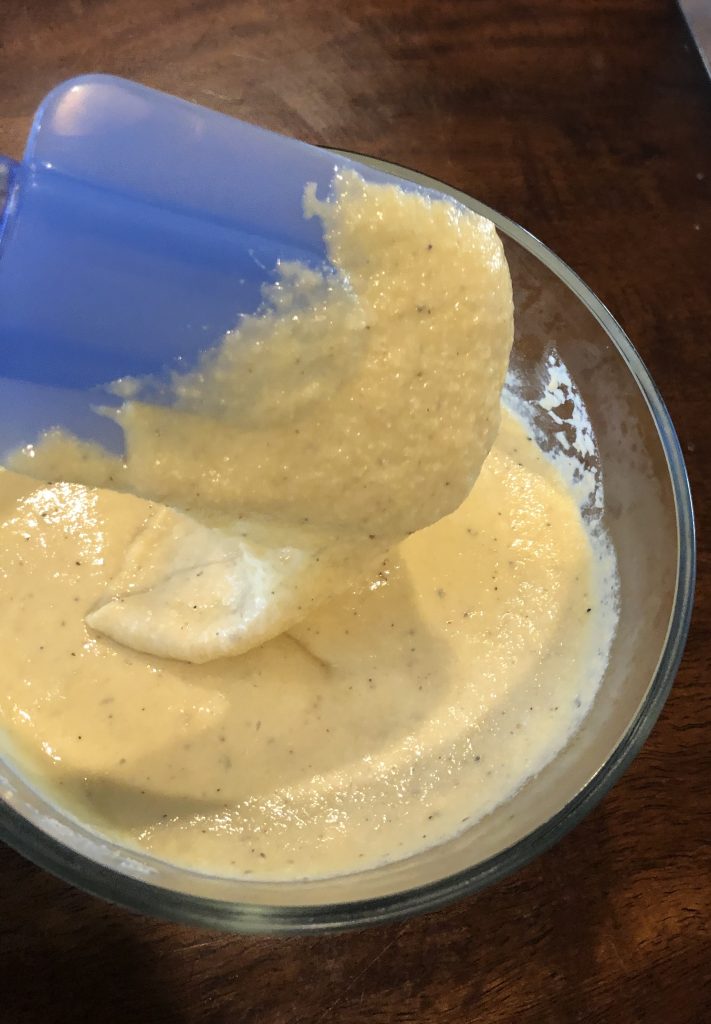 This Corn Dog Batter works well on hot dogs and also makes a tasty snack using slices of summer sausage.
BATTER:
In a large mixing bowl mix 1 cup stoneground cornmeal, 1 cup as all purpose flour, 1/4 teaspoon fresh ground sea salt, 1/8 teaspoon fresh ground black pepper, 1/4 cup honey, 4 teaspoons baking powder, 1 egg and 1 cup milk.

Make sure the hot dogs or the summer sausage slices are dry. Pat them down with a paper towel prior to dipping in the batter. For corn dogs insert wooden skewers into the end of each wiener. After dipping the dogs hold by the skewer for a few seconds allowing excess batter to drip off. Use a fork to hold sausage slices to allow excess batter to drip off.
Heat canola oil to 360 degrees in an electric fryer. Place dipped meat into the oil and fry until golden brown. Serve with your favorite mustard for dipping.
This batter will dip at least 8 wieners.