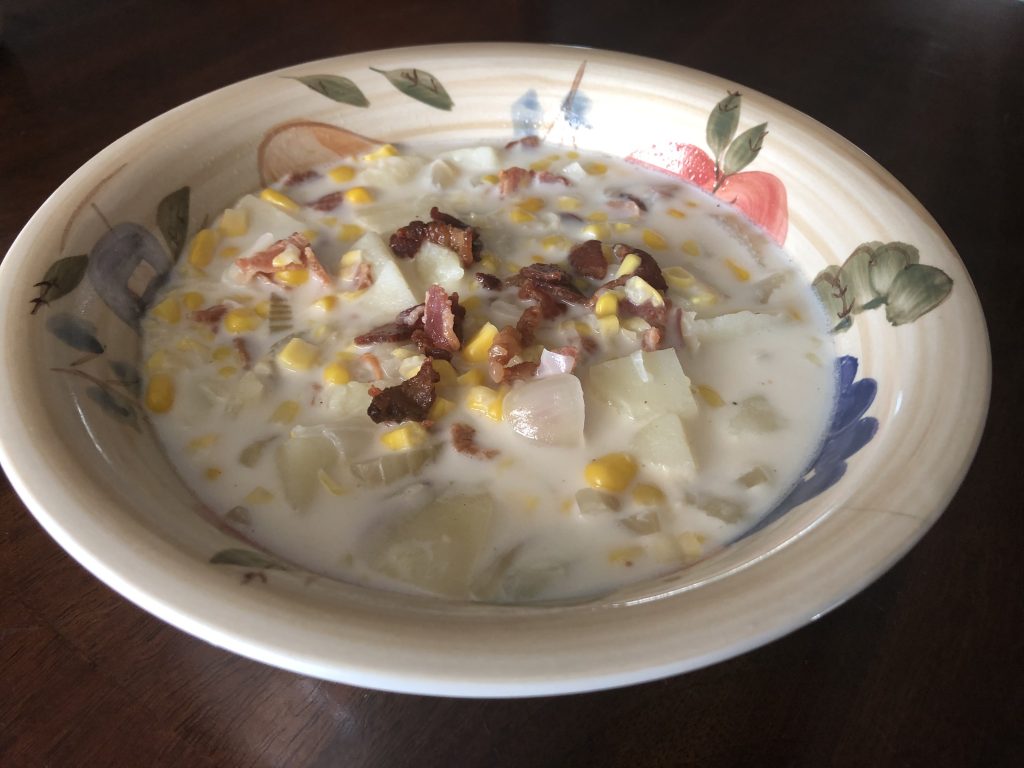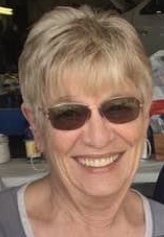 On a recent "girls weekend" with friends Jean Lechler and Lyn Gustin we shared some recipes. I had never before made Corn Chowder so Jean who makes it often gave me a few tips.
I took what I learned from Jean, added a couple of ideas of my own and this is what I came up with.

Cut into bite size pieces 1 pound thick cut hickory smoke bacon and fry in a 6 quart cast iron Dutch Oven until very crisp. Drain off excess fat and sit aside the bacon. In same pan sauté one large finely sliced shallot and finely sliced celery stalk. In enough water to cover 4 large red potatoes boil potatoes until tender.
Remove from water and hold under cold running water to slide off skins. Cube the potatoes and add to the celery and shallots. Add 4 cups chicken broth, 2 cans each cream corn and whole kernel corn, 1 can Carnation evaporated milk and 1 cup heavy cream. Stir in cooked bacon reserving a little for topping the chowder when serving.
Season to taste with black pepper and A.Vogel spicy sea salt. Add a dash or two of liquid smoke. Allow to simmer on low for several hours.

Serve piping hot and garnished with crisp fried bacon pieces.
TIP:
A good accompaniment for the chowder would be Sweet Jalapeño Corn Muffins. The recipe can be found on this blog. www.cooklikema.com