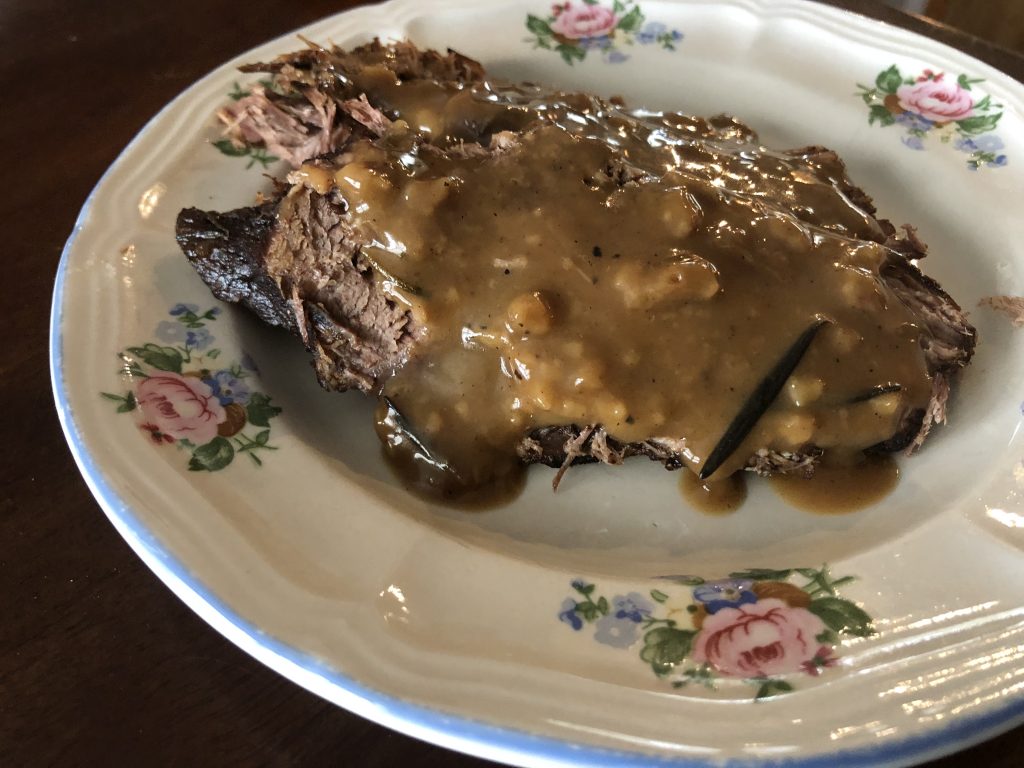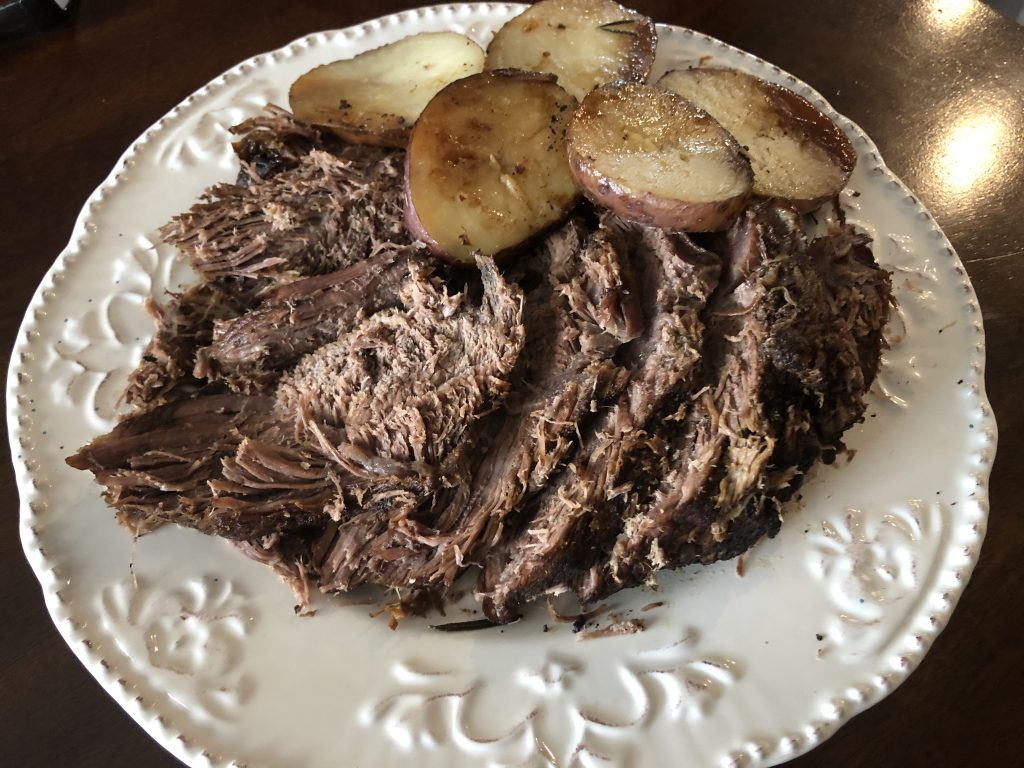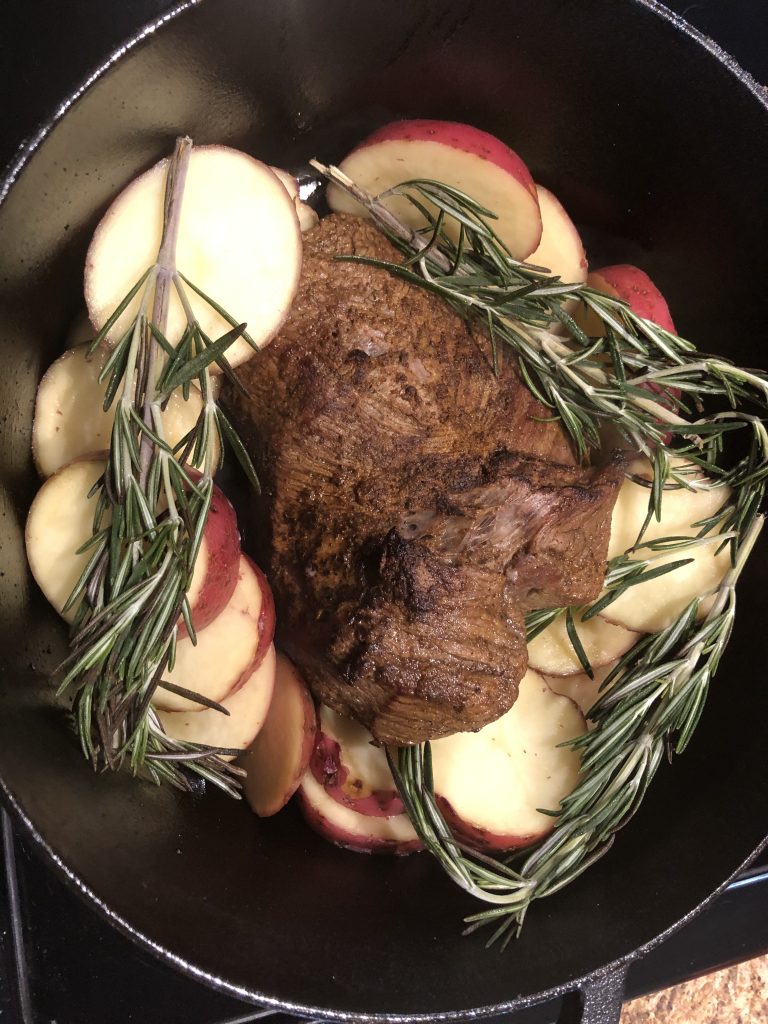 Using a large fork, poke numerous wholes in a beef Chuck roast. Pour several tablespoons of vinegar over the roast. This will help to tenderize the meat. Pat the meat dry using a paper towel.
I used Stubbs Beef Rub with Sea Salt, Molasses and Coffee and rubbed down the entire roast.
Heat 2-3 tablespoons olive oil in a 6 quart Dutch Oven. When very hot sear the roast on both sides. Remove from heat and surround the meat with thick cut red potato slices. Lay fresh sprigs of rosemary over potatoes. Add 1/2 cup water to Dutch Oven. Place lid on Dutch Oven and place in a 300 degree oven and slow roast for 3 hours.
Remove the roast and potatoes from the Dutch Oven. Discard rosemary sprigs. Stir in 3 tablespoons of flour to the drippings. Heat and whisk until bubbly and thickened and then start adding water Continuing to whisk until thickened to desired consistency. Salt and pepper to taste.