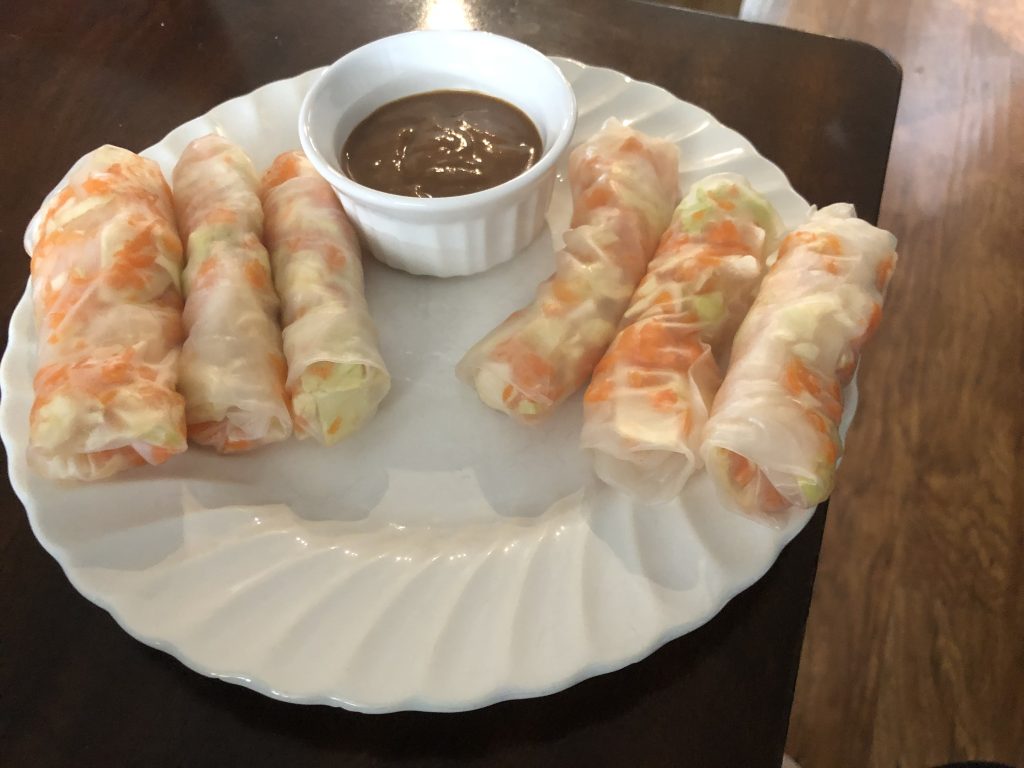 Vietnamese Spring Roll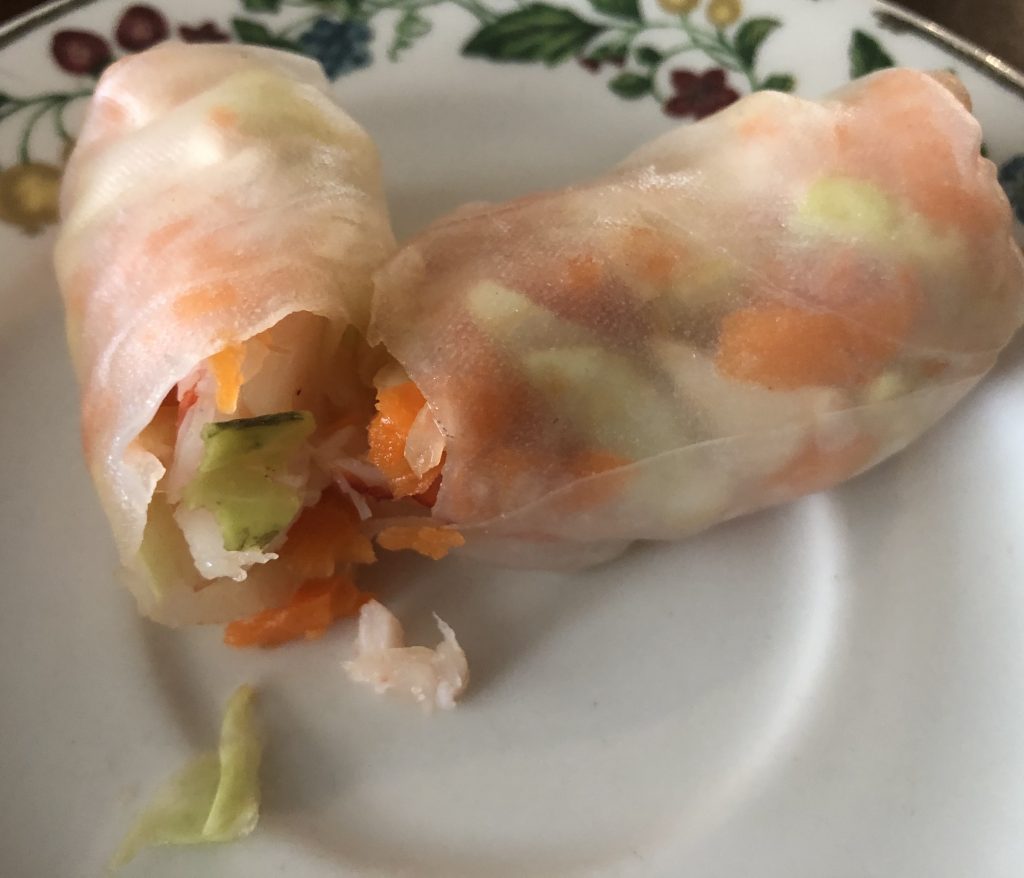 These Vietnamese spring rolls are a little bit time consuming, but they are well worth the effort. Otherwise they're pretty simple to make. Your guests will think you worked for hours but it doesn't really take that long.
When planning the number of rolls you want to make keep in mind that you will need 2 cooked medium shrimp for each spring roll wrapper you want to make.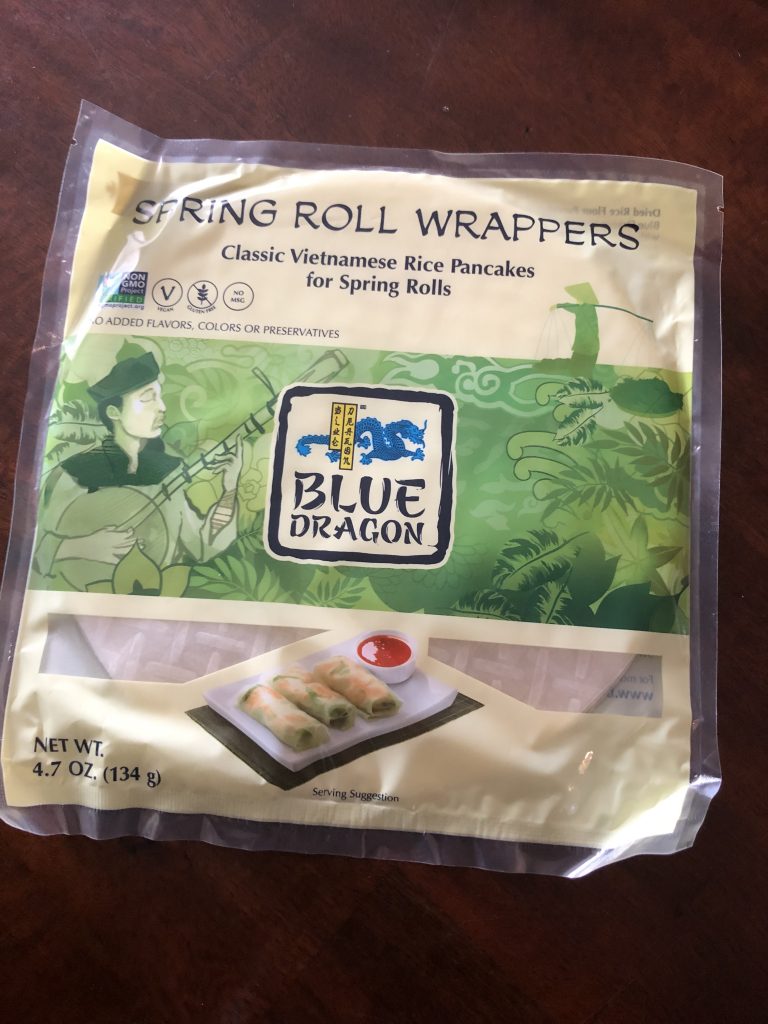 Spring roll wrappers come in a package similar to the one pictured here.
One at a time take a spring roll wrapper and place it in warm water. Gently move it to soften it. Be careful picking it up. It will tear easily. Spread it out flat on a cutting board.
Working from side to side spoon a mixture of finely chopped raw carrots and cabbage on center of the roll wrapper. On top of the vegetables you place a small thin slice of ripe avocado and top with 2 cooked medium shrimp's.
Fold the sides of the wrapper toward the center covering the ends of the vegetable shrimp and avocado. Then take the side of the wrap closest to you and fold it over the filling. And then start rolling the spring roll tightly toward the other end of the wrapper. Place each t try I'll seam side down on a tray.
Repeat this process for as many tolls as you want to make. Place the covered tray in the refrigerator to chill. Do not stack the rolls or put them close enough to touch each other. They will stick.
Serve cold with peanut dipping sauce. I just use a good bottled brand. Read the labels carefully. Some are spicier than others.