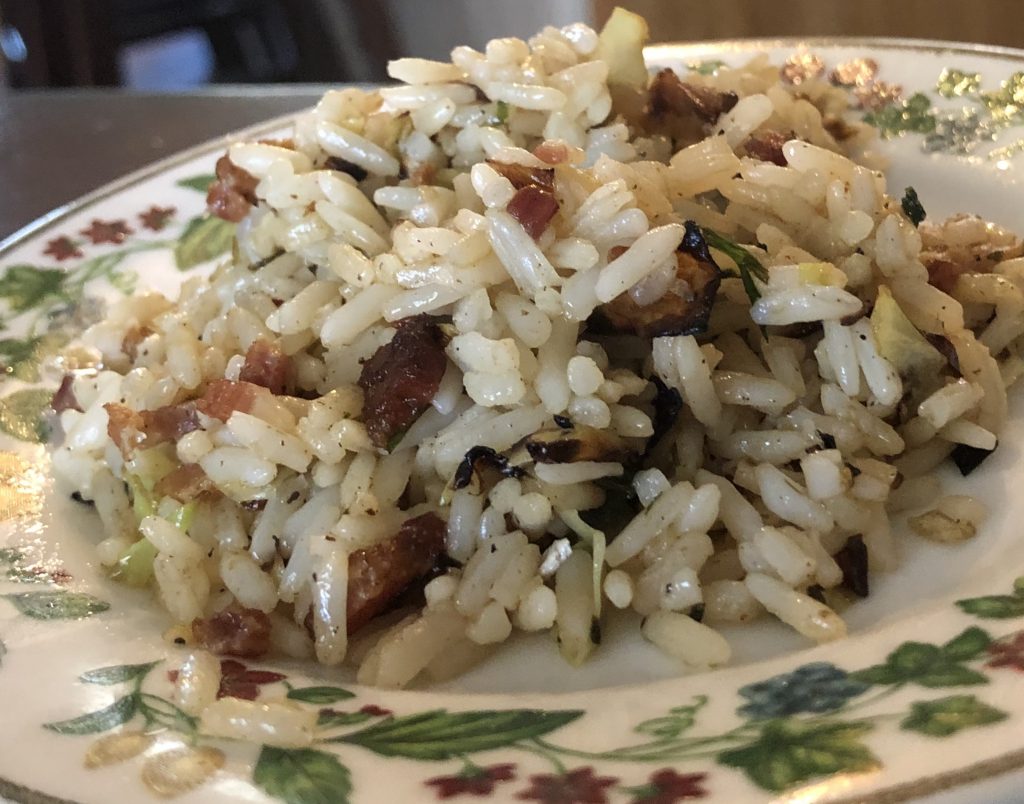 Sometimes the best things come by surprise. The savory fried rice is one of those surprises.
I'm a big fan of using what you have in the fridge. Sometimes I even win. Today I won when I had leftover cabbage and cilantro, crisp fried bacon already chopped and stored.
I wanted to make a simple fried rice recipe to go with some fish. This is what I came up with and it worked out great.
In a small cast iron skillet I melted 1 tablespoon real butter. To that I added 2 chopped green onions, 1/4 cup chopped fresh cilantro, 1/2 cup finely chopped raw green cabbage, 1/4 cup crumbled crisp fried bacon. I Sautéd it for about 2 minutes and then stirred in 2 cups cooked white rice. I added a little more real butter, fresh ground black pepper and spicy sea salt to taste. I stirred in a dash of lime juice (optional).
Winner Winner!! So Good.
TIPS:
Once again I used the 10 minute cooking pouch white rice. It's so convenient for Rice dishes and it always cooks perfectly.
Remember frying bacon ahead and storing crumbles in a sealed container in the fridge is a handy way to always have bacon crumbles on hand.