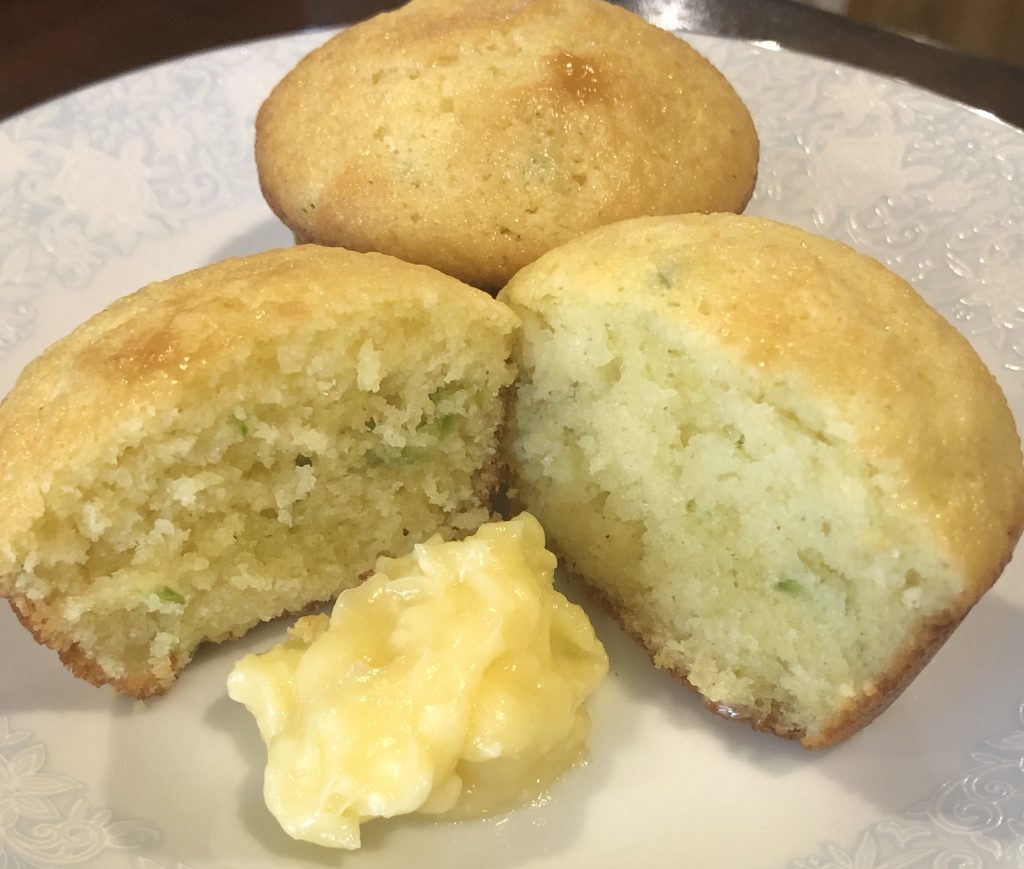 It's a cold and rainy day here in North Dakota. Days like today trigger in me a need to bake.
I've been wanting to try my hand at a sweet corn muffin. Here's what I came up with. A little honey sweet complimented with a tiny bit of heat. So Good.
In a large mixing bowl whip 4 eggs. Beat in 3/4 cup softened salted real butter and 1 cup of milk. Stir in 1 cup stoneground cornmeal, 2 cups all purpose flour, 1 cup granulated sugar, 1 tablespoon honey, 1 tablespoon baking powder and 1 teaspoon salt. Add 2 finally chopped jalapeños with stems, seeds and membranes remove. Mix with a hand mixer to remove lumps and blend in butter.
Spray a muffin tin with non-stick spray and fill each cup 3/4 full. Place in a 350 degree pre-heated oven for about 23 minutes or until a toothpick inserted in the center comes out clean. Muffins will be sweet and crispy on the outside and moist on the inside. Serve warm with honey butter.
HONEY BUTTER
Add 2-3 tablespoons of honey to 1 cup of softened real butter. Whip together and place in the refrigerator until ready to serve.
TIPS:
I wear disposable gloves when handling jalapeños.
Use a large chopping knife to finely chop the jalapeños into tiny pieces.
These had just a hint of jalapeño flavor. Double the amount of peppers for a spicier muffin.
I used my handheld beater to mix the batter. It makes it nice and smooth. A hand held mixer will work as well.
Make sure you use stoneground cornmeal. If you don't have any on hand, place regular cornmeal in a food processor for 5 minutes.
I prefer using copper muffin tins, but any tin will work.