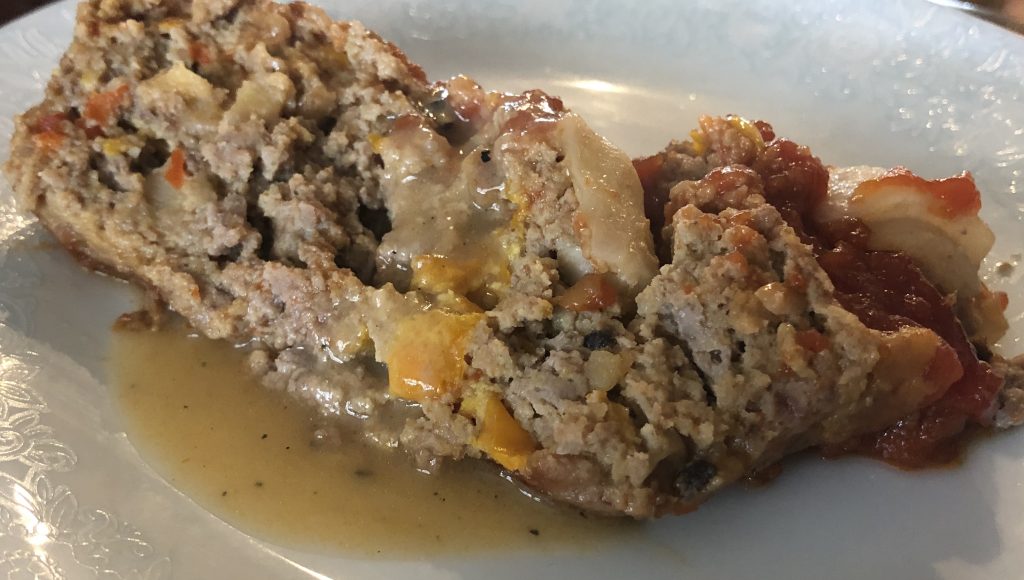 In answer to a reader's request, here is a great meatloaf. It's moist and flavorful and delicious.
In a large mixing bowl mix 3/4 cups crushed crackers, 1/2 cups chopped bell peppers (red, orange, green), 1/2 cup chopped white onions, 1/2 cup heavy cream and 2 beaten eggs. Mix well. Using your hands (wear disposable gloves) mix in 1 1/2 pounds lean ground beef. Add fresh ground sea salt and fresh ground black pepper.

Spray with non-stick spray, a meatloaf pan that has a lift out trivet. Spoon meatloaf into the pan and pat with a spoon to even out in the pan. Cover the top with catsup. Place in a preheated 375 degree oven for 1 1/2 hours.
When the meatloaf is brown, lift the trivet out of the pan and set aside allowing the loaf to cool (about 5 minutes).

GRAVY
Pour the drippings from the meatloaf pan into a cast iron skillet. Heat until it bubbles and then whisk in 2-3 tablespoons of flour. Brown the flour and drippings and then while still whisking, add 1 cup water. It will thicken while it simmers. Salt and pepper to taste.
Slice the cooled meatloaf and serve drizzled with the gravy.
TIPS:
The meat loaf will brown better and cook more evenly if you use the meatloaf pan with a lift out trivet. I found one like this on Amazon.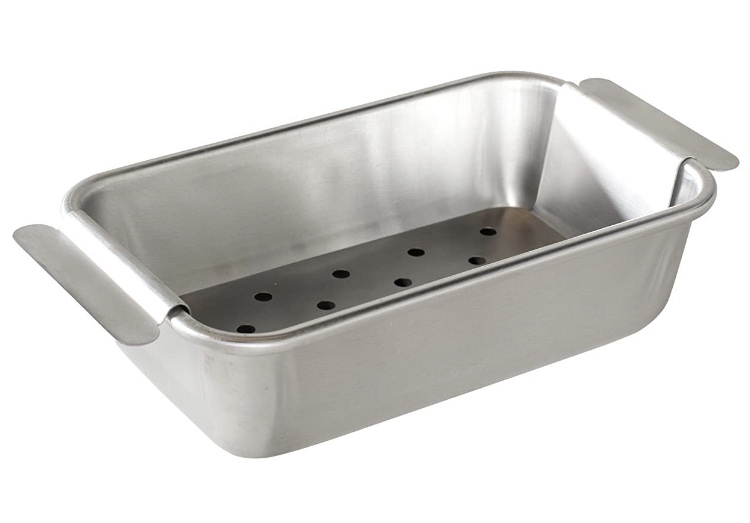 Spoon a little gravy over the slice of meatloaf. Don't smother it in gravy.