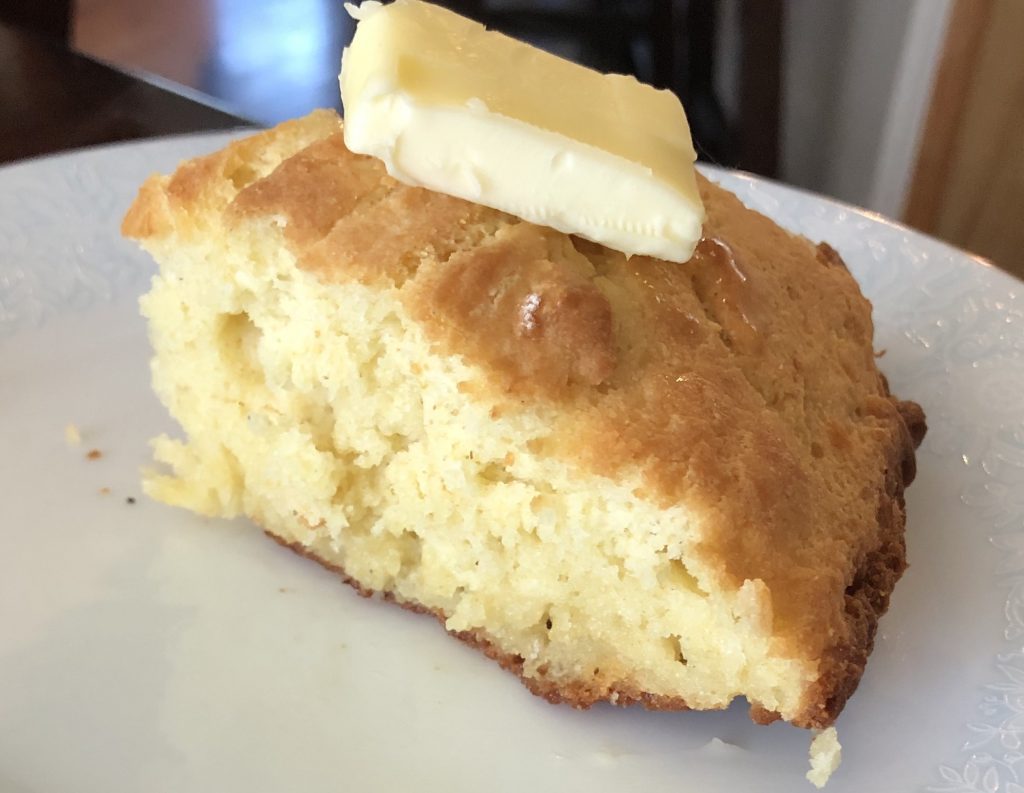 Growing up in a family with Arkansas roots I saw a lot of cornbread made and served. There's a secret my Mother Bonnie Bowden had to making her cornbread delicious. Bacon Drippings and a Cast Iron Skillet.
I don't have her skillet, but I do have cast iron of my own. If I double the recipe for a bigger batch, use a large skillet. A single batch works well in the lid of a 6 quart Dutch Oven.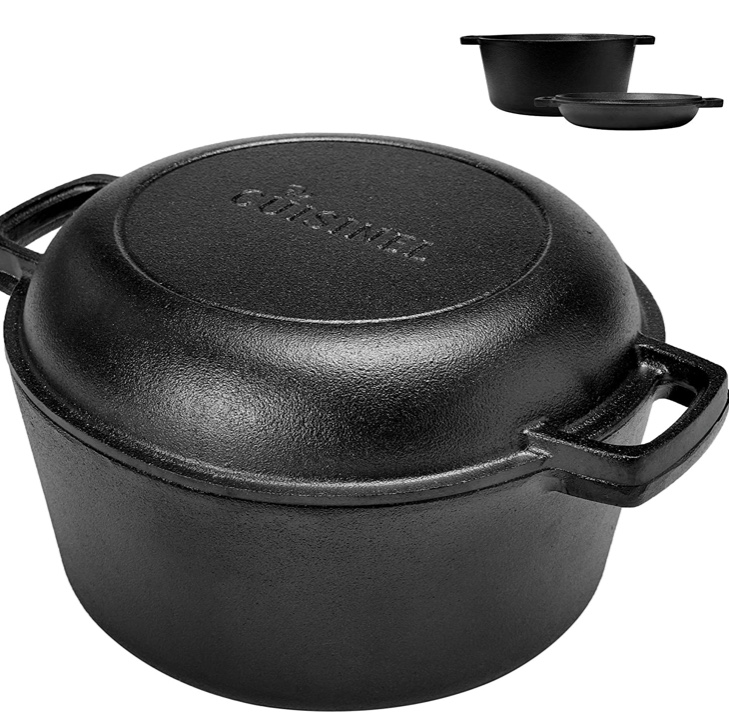 The secret is the cast iron and the bacon drippings.
Here's the trick:
Put 1/3 cup bacon drippings and 1/3 cup vegetable shortening into the cast iron. While pre-heating the oven to 400 degrees place skillet inside oven to heat.
In a large mixing bowl mix 1 1/4 cup flour, 3/4 cup cornmeal (I use stoneground but regular is fine), 1 teaspoon baking soda, 1 teaspoon salt and mix well. To this mixture add two egg whites and one whole egg that have been whisked together and 1 cup of milk. Mix well.
Spoon the batter into the heated oil and spread to the edges of the skillet. Return to oven and bake at 400 degrees for 20 minutes.
TIPS:
Using Stoneground cornmeal will give the bread a smoother texture. If you don't have it on hand, you can put regular cornmeal in the processor for 5 minutes to make a version on stoneground.
When you check the bread in the oven it will look like the drippings are accumulated on the edges, but when you remove from the oven, it seeps back into the bread.
By putting the batter directly into the hot shortening/drippings it forms a delicious crunch crust on the cornbread.


Serve warm with real butter and honey. Oh my!! It's just so good.