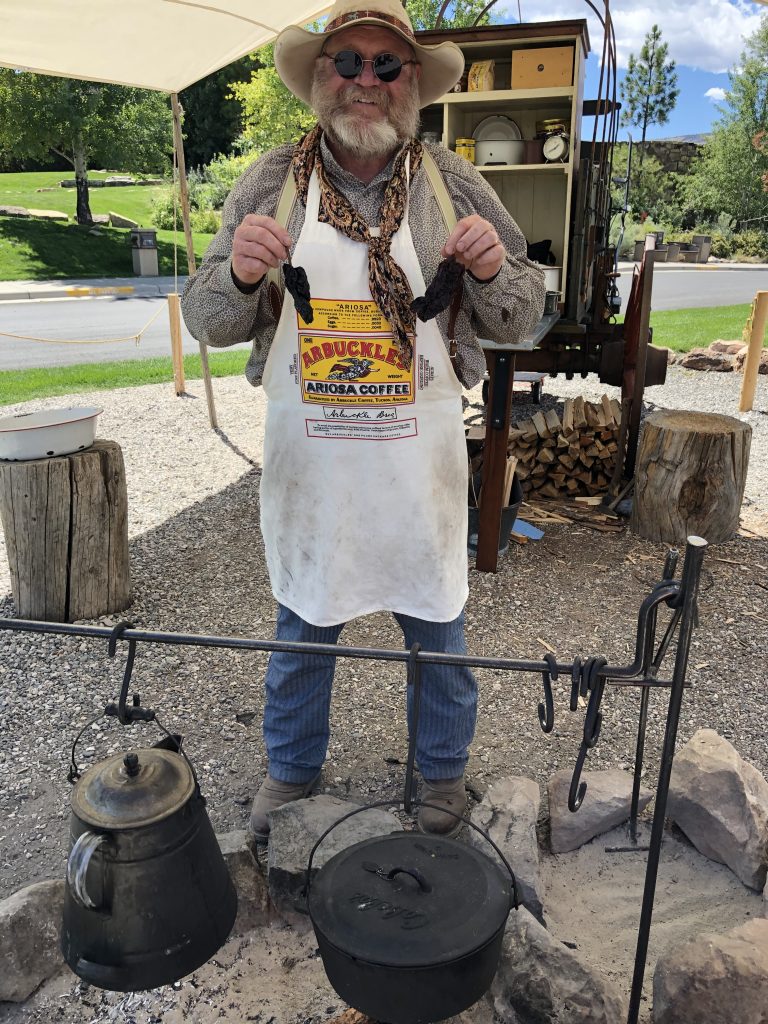 It's not always about Ma and how she cooks. While visiting Cody, Wyoming I met Rich Herman a chuckwagon cook with 2 Mules Chuckwagon.
Rich shared with me his recipe for Dutch Oven Beans and Sourdough Biscuits and gave to me his permission to share the recipes here on www.cooklikema.com.
These are the best beans I have ever tasted. The biscuits are equally as good.
Dutch Oven Beans
Rich recommends that you soak over night 4 cups of dried pinto beans in 10 cups of water. Pour off the water and place the soaked beans in a Dutch Oven, cover with water and bring to a boil. Add 1 cup of chopped, cooked bacon, one large onion diced, and 2 large ancho chilies diced. Continue to add water as necessary and keep beans covered. The beans should be tender in about two hours. Rich says to salt and pepper the beans to taste, but he warns not to add salt until the very end. Adding it too early could cause the beans to remain crunchy.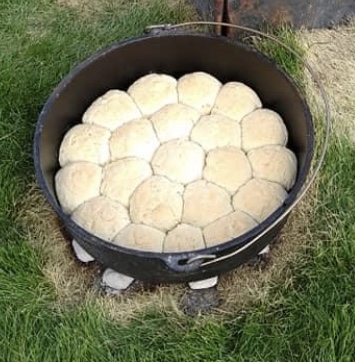 Dutch Oven Sourdough Biscuits
This Biqcuit recipe came originally from Clair Haight in Hashknife Ca. 1920. This is the Rich Herman version of how he makes the biscuits.
First you want to make your sourdough starter. Mix together 2 cups of flour, 2 cups warm water and 2 teaspoons sugar. In a separate bowl mix 1 package of active dry yeast with water as per package directions. Combine the mixtures, cover loosely and let sit for 1-2 days. When mixture is bubbly it should be ready to use.
TIP:
Never use metal with your sourdough starter, and always replace what you use by volume with fresh water and flour.
To make the biscuits mix 1 cup of starter with 1 cup warm butter milk, 1 cup of flour and 1 teaspoon of sugar. Mix these ingredients together, cover loosely and let stand overnight or at least 6 hours.
The next day mix together 2 cups flour,1 teaspoon sugar, 1 teaspoon salt and 1 tablespoon baking powder. Cut in 3/4 cup shortening to dry ingredients. Stir in starter mixture. Mix until dough is light and soft but not sticky. Add flour and water to achieve the proper consistency. DO NOT work the dough more than necessary. Pinch off dough and form into biscuits. Place in a lightly greased Dutch oven and bake approximately 30-35 minutes until lightly brown.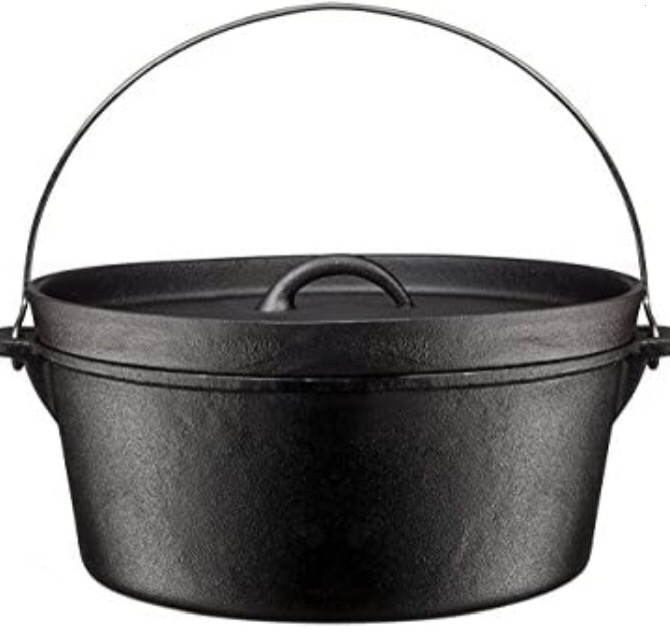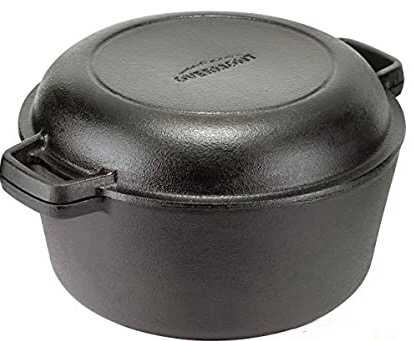 If you don't have a Dutch Oven, a good heavy pot with a lid will work for stovetop preparation.
TIP:
If you want to bake inside in the oven place the biscuits in a slightly greased baking pan and bake for 14-18 minutes in a preheated 450 degree oven.
Typically when baking calls for warm liquids the best results come with 120 degree liquid. Test the liquid with a candy thermometer to get it right.
Visit Rich's Facebook Page at
.2 Mules Chuckwagon