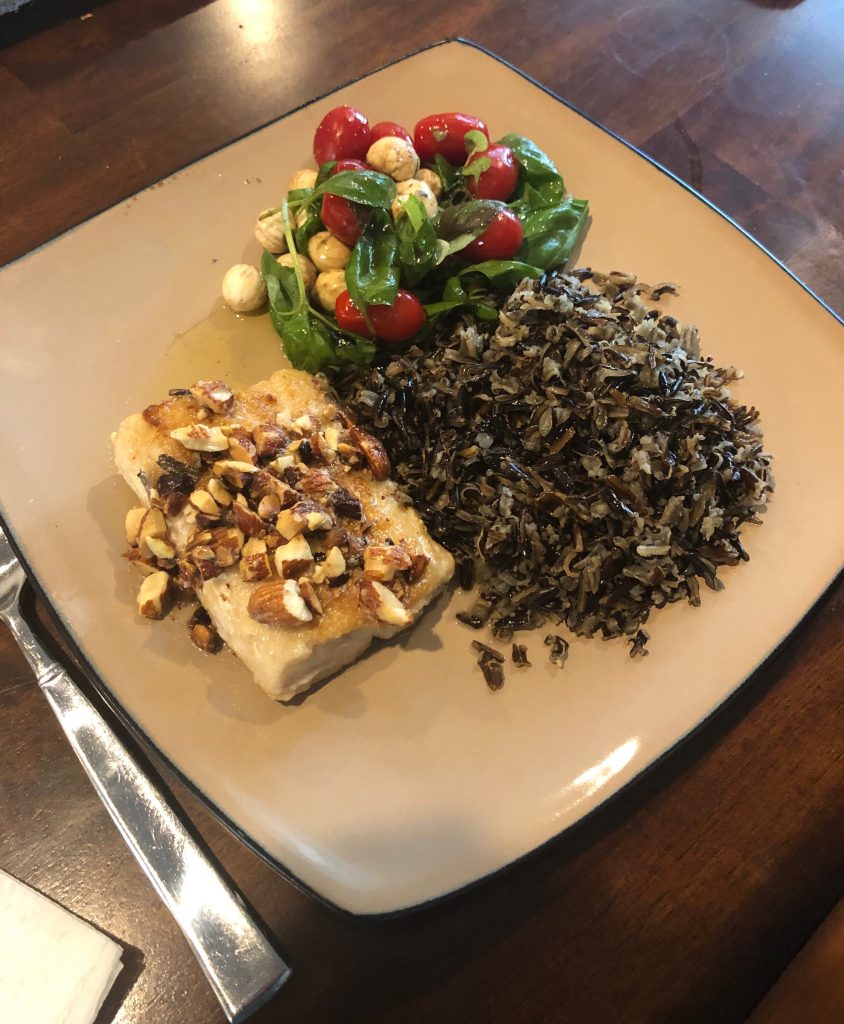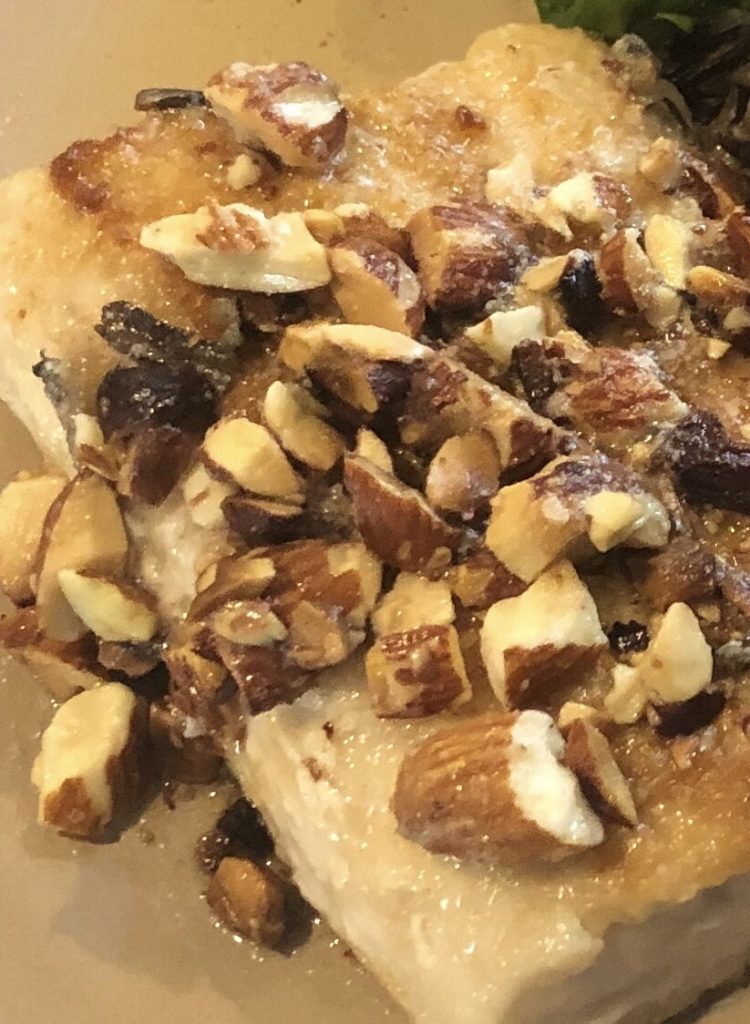 Mahi-mahi has long been one of my favorite dishes. I first tasted it at Harvey's Top of the Wheel Restaurant in Lake Tahoe. There they served it topped with toasted macadamia nuts. Delicious!
Over the years I've developed my own recipe for this delicate fish. I have made it both with macadamia nuts and with almonds. Either one works great.
Rinse and pat dry with a paper towel 4 oz Mahi-mahi steaks. VERY LIGHTLY coat the steaks with flour seasoned with salt and pepper. Heat 2 tablespoons of olive oil in a cast iron skillet. At first have your heat on high to sear the steaks on both sides. Turn heat down to medium to continue cooking the steaks. Cooking the steaks for about 4 minutes on each side usually cooks the steaks through. Don't get in a hurry. You want them golden brown outside and tender inside.
Chop the nuts and place them on a foil lined tray in a toaster oven or on low in a conventional oven. Keep an eye on them so not to burn them.
In a small sauce pan melt 1/4 cube real butter. Add the juice of 1 lemon and stir in the toasted nuts. Drizzle this sauce over the fish making sure each serving is topped with liberal amounts of the toasted nuts.
TIPS:
It's ok to use bottled lemon juice in place of fresh squeezed. Start with 1 teaspoon and taste test to your liking.
I like to serve Mahi-mahi with black rice and a fresh salad. It is a rich dish so serving it with potatoes is too heavy.
Black rice takes a little longer to cook. I usually cook an entire bag of this rice. When cool, I portion it out (about 2 cups) into seal a meal bags and seal. It stores well in the freezer and can be reheated in the microwave. It tastes like fresh made and is always on had for quick preparation.