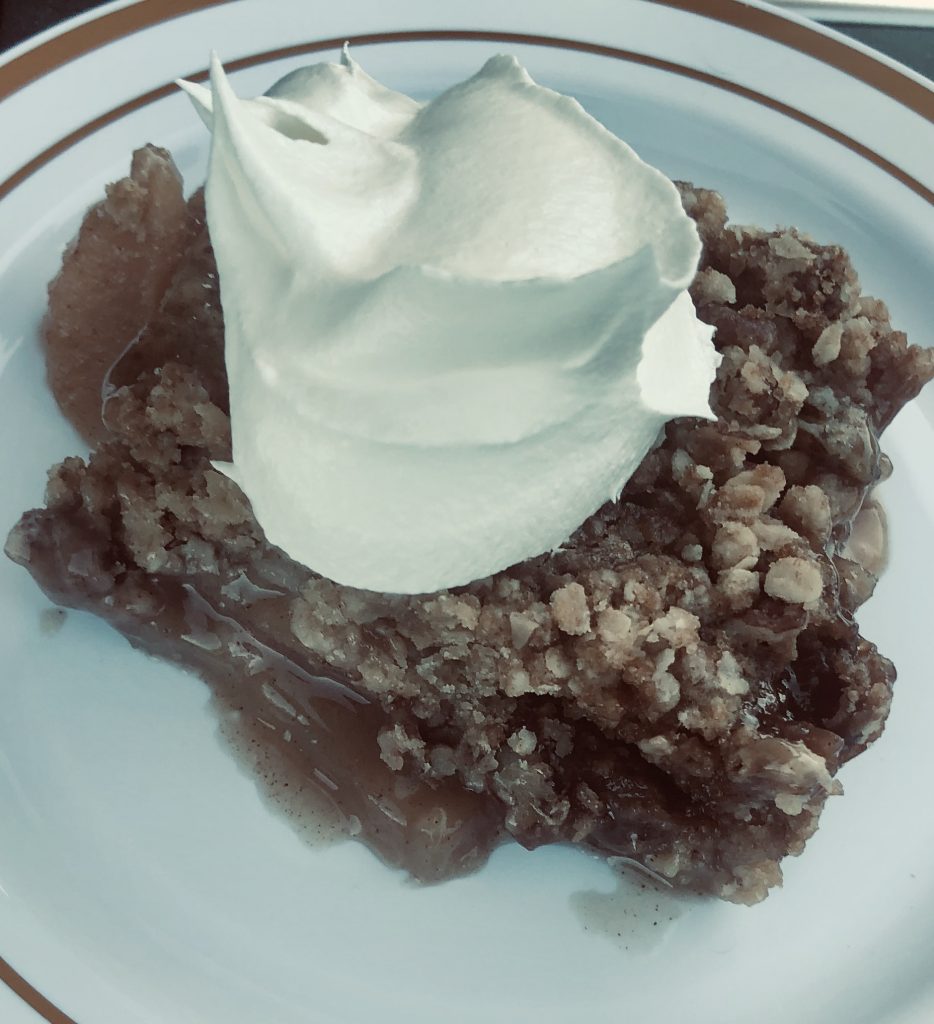 I'm not a big apple dessert fan, except when it comes to this delicious nutty apple crisp. As testament to its goodness I can say it often brought high dollar bids when auctioned. When I lived in California I always made one for the Family Water Alliance Dinner auction. I sometimes sold for about $200.
You'll need 10 Granny Smith apples peeled, cored and sliced. Spread the apples evenly in a 9x13 baking pan.
In a large mixing bowl mix 1 cup each quick oats, all-purpose flour and brown sugar (packed). Add 1/4 teaspoon each baking soda and baking powder. Add 1/2 cup melted butter. Stir.
To this mixture add chopped nuts of your choice. I usually use pecans, walnuts, almonds or macadamia nuts. You can use a mixture of the nuts or just one of them. I use my handy pull chord chopper to chop the nuts and usually add 3/4 cups of nuts to the oat mixture.
Crumble the topping over the apples making sure to cover the entire pan to the edges. Bake in a pre-heated 350 degree oven for 45 minutes to an hour until apples are tender and topping is browned. Serve warm with whipped topping or vanilla ice cream.
Variations:
Instead of using a baking pan, you can make this in a Dutch oven, either in the oven or outdoors over coals.
Adding a little brandy to whipped cream makes a delicious topping for this dessert.
TIP:
You might want to invest in one of these handy apple peelers if you hate peeling apples as much as I hate that chore. It will also core the apple.